Snowden to spend cozy Christmas with friends – lawyer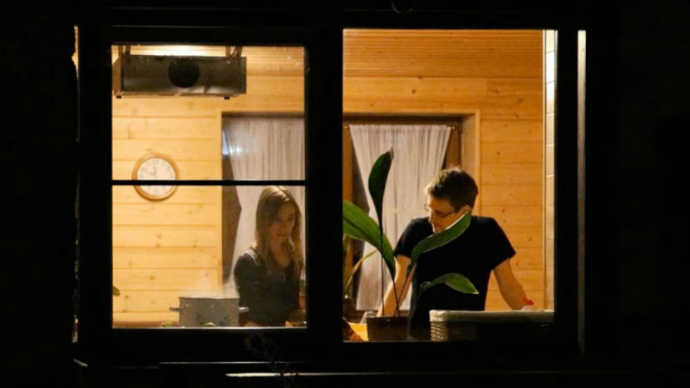 ​Edward Snowden's lawyer has said the famous whistleblower plans to celebrate Christmas with friends in the Russian capital.
READ MORE: Snowden and Poitras sued for making 'Citizenfour' doc on NSA leaks
In an interview published in the Rossiyskaya Gazeta, Snowden's Russian lawyer, Anatoly Kucherena reiterates that the former NSA employee is leading what appears to be a normal, quiet life in Moscow.
"He's not the kind of person who wants to be on television or to be a public figure. He prefers a modest life," the lawyer said.
Snowden's girlfriend, Lindsey Mills visits Snowden, who is now working as a consultant for an IT firm, according to Kucherena. The lawyer noted that Snowden's current job is unrelated to intelligence work.
Kucherena told the paper that Snowden takes the metro and does his own shopping just like most other Muscovites. Letters from friends and family back home reach Snowden via Kucherena.
READ MORE: Snowden leaks let criminals off the hook – GCHQ
According to the lawyer, after receiving a three-year Russian residence permit in August of this year, Snowden has all the rights and obligations of a Russian citizen. He is free to go wherever he pleases, including to leave the country.
"He's completely free. I want to emphasize this fact because there are certain rumors about this. No one is restricting him in any way. He can peacefully and freely move about, considering of course the unique complexities of his situation," Kucherena told the paper.
Kucherena detailed how US embassy officials and NSA workers harangued him trying to arrange a meeting with Snowden when the whistleblower first relocated to Moscow. Snowden, however, refused to see them.
"At first, embassy workers wouldn't leave my office. They were all constantly asking to see him, first the Consul, then an NSA rep. When I explained that he didn't want to meet with them, they didn't understand. They would get annoyed," Kucherena explained.
"He wasn't under arrest, or detained, our country was not persecuting him in any way. He's a free man who can make these decisions for himself."
You can share this story on social media: