F1 supremo Ecclestone names Sochi Grand Prix best of season
Sochi's Formula One race track has been given an award for putting on the best event of this year's F1 calendar. Racing boss Bernie Ecclestone was in Sochi to hand over the accolade and talk about the future of motorsport in Russia.
The Formula One supremo has been interested in trying to get a Russian Grand Prix onto the sport's calendar for decades and he was gushing with praise at the spectacle of the southern Russian city of Sochi holding the first Russian Grand Prix in a century.
Ecclestone liked it so much; he presented Sochi with the Race Promoters Trophy for putting on the best Grand Prix of the year. The announcement was made in Doha on December 5, and Sochi had to wait a few more weeks to get its hands on the trophy.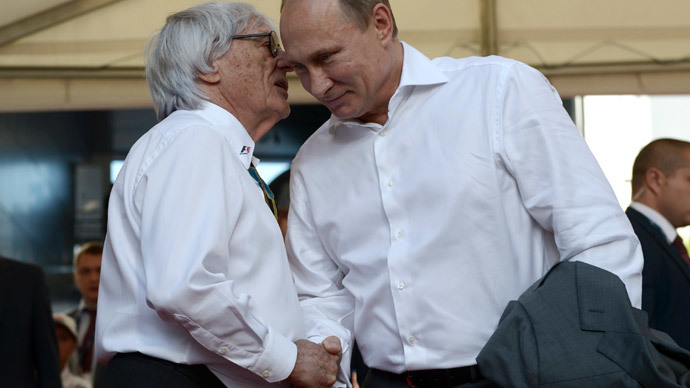 "I think we can honestly say here is probably one of the top three tracks in the world. We are very proud of that, and what happened at the race the way it was organized and the way it was received by everybody. That is why you won the award in Russia because it was the best event of the year," Ecclestone said in an exclusive interview to RT.
The race weekend, which ran from October 10-12 proved to be a hit, with over 166,000 fans visiting the circuit for practice, qualifying and the race itself, according to TASS. The race was won by Briton Lewis Hamilton, who then went on to win his second Drivers Championship crown.
READ MORE: British driver Hamilton wins Russian F1 Grand Prix in Sochi
The city of Sochi was also left with the doubly difficult task of trying to prepare for two major events at the same time. It hosted the Winter Olympics in February with aplomb, before having just over six months to prepare the Olympic Park to hold a Formula One race.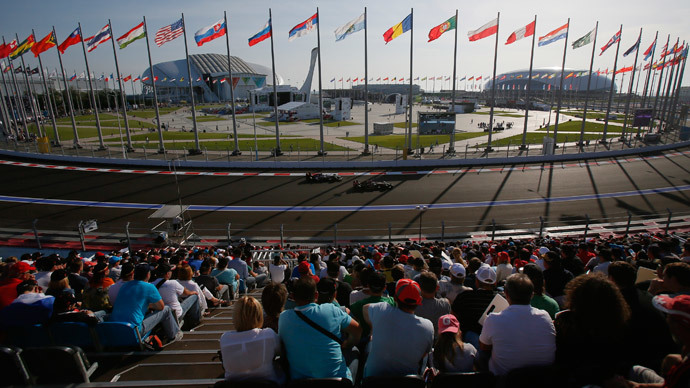 "I don't know how long I am going to live, but as long as I am alive we'll have a Grand Prix in Russia. I was very-very impressed and I must say surprised at the reaction from the public, the crowd – it was just like it is in Brazil or Italy or something like that. It was really nice to see the crowd supporting the event."
READ MORE: Sochi circuit unveiled ahead of inaugural F1 race (PHOTOS, VIDEO)
Aside from his love of Formula One, Bernie Ecclestone has been a staunch supporter of Russian President Vladimir Putin. He has called him a "first class person," and says Russian's should be "very proud of what he's done and what he's doing."
"Ignore all this nonsense from America and Europe because as I said before – It would be very nice to have him running Europe. He knows what he's doing. He is positive and in the end he will succeed because I think all these silly things like these sanctions are completely utterly wrong."
You can share this story on social media: