20 detained for unsanctioned gathering at Putin Q&A venue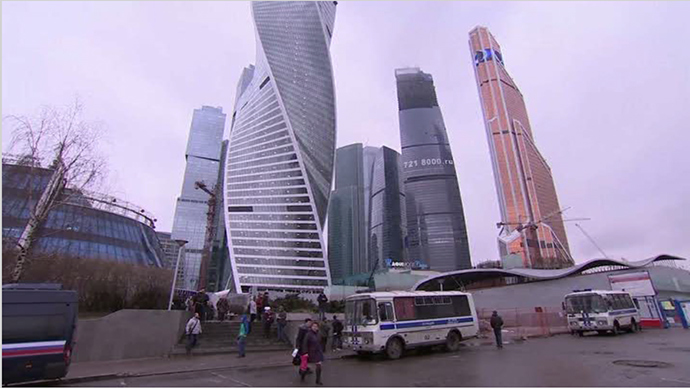 Twenty people have been detained near Moscow's World Trade Center, where President Putin has been holding a press conference. Thirty-five protesters gathered half an hour beforehand, but were detained minutes later for an unsanctioned gathering.
Более 10 человек задержали у метро "Выставочная" Хотели альтернативные вопросы Путину задать pic.twitter.com/wq62hKVX8m

— Грани.ру (@GraniTweet) 18 декабря 2014
According to the Meduza news portal, the protesters did not hold signs or shout slogans.
READ MORE: Putin's 2014 Q&A marathon LIVE UPDATES
The gathering was announced by journalist Evgeniy Levkovich on his Facebook page. He called on protesters to gather to ask the questions he believed "would not be voiced" at the press conference.

The idea was to see how many people showed up.
акция закончилась pic.twitter.com/3pyeaBK0Vc

— туровский (@danya_turovsky) 18 декабря 2014