Project Goliath: Sony leaks reveal alleged MPAA plot against Google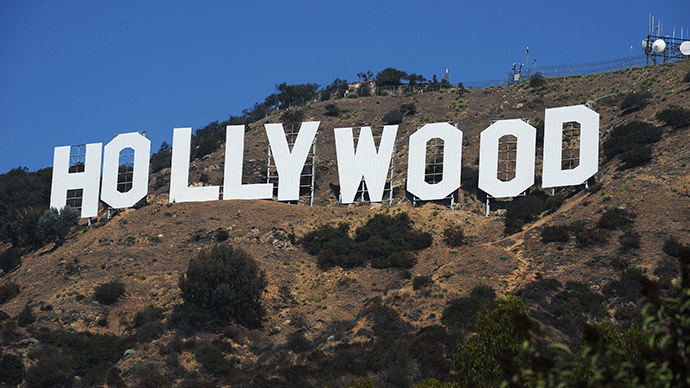 Emails found by the Verge in Sony's hacked data show that the company and other Hollywood execs were planning to attack Google, gathering a $500,000 fund for legal action against the corporation.
READ MORE: Google 'halted anti-piracy co-op' after MPAA snarked at its anti-torrent crusade
A series of emails by one of the MPAA's (the Motion Picture Association of America) top lawyers, Steven Fabrizio, and six major Hollywood studios - Universal, Sony, Fox, Paramount, Warner Bros., and Disney – indicate they have teamed up against "Goliath", their adversary in the online piracy battle.
The plan, started in January, involved major studios donating money to a special $500,000 annual legal support fund. The executives debated legal and technically advanced tools to block pirated content.
Top Hollywood bosses talk about "the problems created by Goliath" and the need to "respond to/rebut Goliath's public advocacy" and "amplify negative Goliath news."
This comes despite Google adopting new anti-piracy measures, with the latest taken in October.
It should be noted that the word 'Google' is rarely mentioned in the letters. However, one of the emails comes with a telling attachment titled "Search Engine Piracy Discussion (MPAA Discussion)." Several emails also contain references to copyright infringement found with Google, the Verge reports.
Along with major financial contributions, Hollywood bosses were attempting to involve attorney generals in the idea: at least one, Jim Hood, was apparently linked to the project.
There is an investigative side to the battle with "Goliath": among the emails, there is a proposed project called Keystone, with a $70,000 budget aimed at gathering enough evidence against "Goliath" to launch legal action against the corporation.
Plus, Comcast, the owner of NBC Universal, reportedly employed specialists to detect pirated traffic in transit and ways to block the content.
Hollywood executives were in for a long fight, the emails suggested. "To take this through and have a reasonable chance of success, we probably would need to continue through year two," one of the letters reads.
After the failure of SOPA in 2012, it appeared the studios feared the public's reaction to the site-blocking tactics.
"In the post-SOPA world, we need to consider the extent to which a strategy presents a risk of a public-relations backlash," Fabrizio wrote in one of the emails.
Neither MPAA nor Sony officials have answered requests for comments so far, according to the Verge.
You can share this story on social media: