Google 'halted anti-piracy co-op' after MPAA snarked at its anti-torrent crusade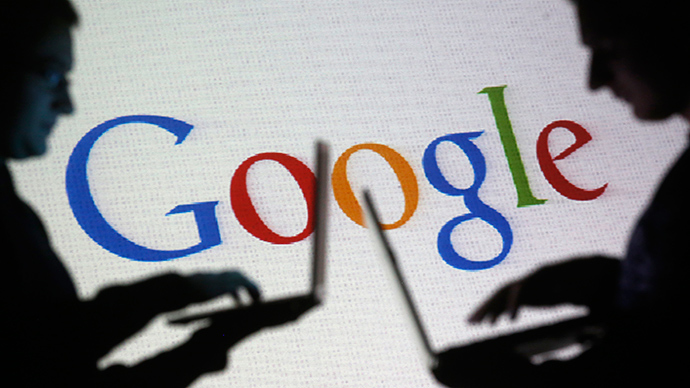 MPAA's "snarky" press release about Google's cooperation with the group's anti-piracy campaign enraged the tech giant and put the whole process on hold, according to leaked emails.
READ MORE: Project Goliath: Sony leaks reveal alleged MPAA plot against Google
Google worked with the Motion Picture Association of America (MPAA) by removing copyright infringing site links from its search results. Reportedly, it has been doing so quicker than most other search engines.
"We've now refined the signal in ways we expect to visibly affect the rankings of some of the most notorious sites," Torrent Freak quoted Google's Copyright Policy Counsel Katherine Oyama as saying.
"Sites with high numbers of removal notices may appear lower in search results. This ranking change helps users find legitimate, quality sources of content more easily."
But instead of acknowledging Google's role in the fight against piracy, MPAA responded with a statement implying that the tech giant was complicit in illegal activity by displaying the search results in the first place, the outlet reported.
MPAA's October release said: "Everyone shares a responsibility to help curb unlawful conduct online, and we are glad to see Google acknowledging its role in facilitating access to stolen content via search."
READ MORE: Anti-piracy curriculum for elementary schools decried as 'propaganda'
The statement was reportedly released after Google reached out to MPAA chief Senator Chris Dodd in an email describing its efforts. The communication was made public with the recent email leak after the hack attack on Sony.
The ensuing email correspondence obtained by Torrent Freak revealed that Google's executives were angered by MPAA's response and decided to put an end to any cooperation with the association.
I, for one, would die to see a "Furious Google." http://t.co/CnuvsxhlTApic.twitter.com/DG4UP6qOLk

— The #DigitalSkeptic (@digitalskeptic) December 12, 2014
"At the highest levels [Google is] extremely unhappy with our statement," an email from MPAA to the studios said.
"[Google] conveyed that they feel as if they went above and beyond what the law requires; that they bent over backwards to give us a heads up and in return we put out a 'snarky' statement that gave them no credit for the positive direction."
One of the top executives at Google's policy department also told MPAA that the tech giant will no longer "speak or do business" with the association and instead deal with studios directly, including Universal, Sony, Fox, Paramount, Warner Bros., and Disney, the leaked emails stated.
Torrent Freak earlier reported that Google's anti-piracy efforts became visible as early as October, when big torrent websites were removed from the engine's top positions and their search traffic plunged.
Instead of the most popular addresses leading to free (and often pirated) content, Google began to show "legal" sites to download media from, as well as databases like IMBd, where the movies and recordings are only listed and described. The difference could be easily spotted by comparing the search results with those of alternative engines, like that of Russian giant Yandex.ru, but it is also apparent that links to torrent websites were not removed entirely.
READ MORE: Google rejects music industry request to remove Pirate Bay homepage
You can share this story on social media: