#TangoDown: Sony's network offed in alleged hacker attack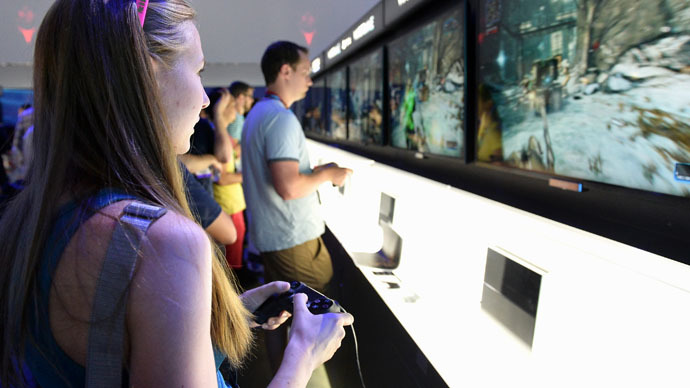 PlayStation Network, an online multiplayer gaming and digital media delivery service, has been reportedly taken offline by hackers, affecting millions of online gamers worldwide.
Hacker team Lizard Squad has claimed the responsibility for a distributed denial-of-service (DDoS) attack on the Play Station Network (PSN) via Twitter.
PSN Login #offline#LizardSquad

— Lizard Squad (@LizardPatrol) December 8, 2014
PSN problems have been confirmed by the Japanese company, which said it is aware of log-in issues and is trying to fix the connection.
PSN update: we are aware of the issues some users are experiencing, and are working to address them. We'll keep you updated.

— PlayStation (@PlayStation) December 8, 2014
#PSN is down. DDOS attack. Boo. Fix it asap @PlayStation! #imbored#onlynightoffpic.twitter.com/36a4vchdG3

— Yousef Hamdan (@KingSquid8) December 8, 2014
Users complained about the problems as well as they kept on getting "Unable to connect to PSN," message. Most of them want the service to be turned on ASAP. PS4 users seem to be affected as well as those using PS3 and PS Vita consoles.
See that face? That's what happens when #PSN goes down. @PlayStationpic.twitter.com/BBqeMGLWDm

— Bryson Tyrrell (@bryson3gps) December 8, 2014
The hardest thing for me in this #LizardSquad attack on PSN is explaining to my autistic son why his game isn't working.

— Jason Wert (@RealJasonWert) December 8, 2014
@DestinyTheGame This DDos attack on Sony is so not good for my #Destiny experience. We need to up our cyber game. http://t.co/ODkzTDwgfQ

— Alex M Cavazos (@amckrypton) December 8, 2014
The attack appears to originate from proxies in China which are overwhelming the North American PSN servers, according to Craveonline, which managed to track DDoS traffic via visual live data representation.
For users it means that they cannot access their Netflix accounts available through PSN and other network features such as live streaming or Facebook sharing. Players can also forget about engaging online multiplayer battles for the time being.
The attack coincides with PlayStation Experience, a massive two-day community event for console fans held in Las Vegas this weekend.
Retweet if you want @LizardPatrol to bring the #PSN servers back up! pic.twitter.com/oDO7U9Ekz3

— Teddy (@iCrazyTeddy) December 8, 2014
Sunday's DDoS on Sony comes on the footsteps of Lizard Squad launching another similar attack on Microsoft's Xbox on Friday. The groups took down the online service, affecting Xbox Live and Xbox 360 units. As of Sunday morning, the Xbox 360 users still had some issues to sign in and download certain apps.
Lizard Squad first gained notoriety when they launched a DDoS attack on PSN three months ago.
READ MORE:Sony hack reveals movie studio kept passwords in folder named 'Passwords'
Sony appears to be in the crosshairs of hackers lately. In November attacks, hackers managed to steal 5 Sony films, 4 of which were not released, as well as get a hold of thousands of user password accounts. The hack against the entertainment giant also revealed the salaries of 17 of its highest paid executives and private information about more than 6,000 employees.
You can share this story on social media: