'Fury', unreleased Sony movies leaked online in suspected N. Korea hack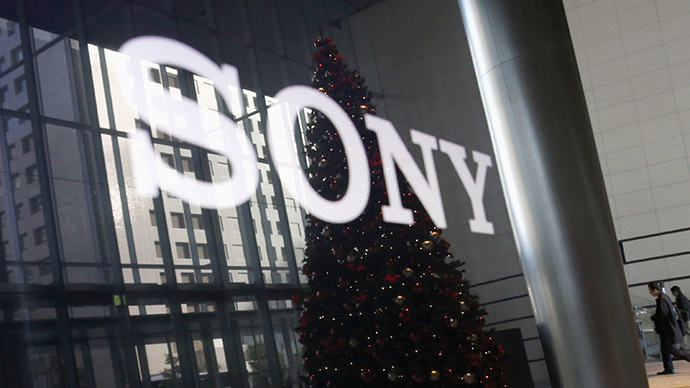 At least five new films produced by Sony Pictures have leaked online, resulting in around 2 million downloads from file-sharing sites. Sony is investigating allegations that North Korean hackers are responsible for the leaks, according to reports.
According to Variety, the leaks came from copies of DVD screeners of four unreleased Sony films - "Annie," "Mr. Turner," "Still Alice" and "To Write Love on Her Arms" - and one movie, "Fury," already in theaters.
"Fury" has been pirated the most of the five films, according to the IT forensics firm Excipio, with more than 1.2 million downloads as of mid-Sunday. "Annie" was next, with more than 206,000 downloads.
"The theft of Sony Pictures Entertainment content is a criminal matter, and we are working closely with law enforcement to address it," a Sony spokeswoman said in a statement to Variety.
Recode first reported Friday that Sony is looking into alleged connections between the leaked films and North Korean hackers.
The attack on Sony's corporate systems occurred on Nov. 24, as an image of a skeleton appeared on the studio's computers with an accompanying message saying, "Hacked by #GOP," a group known as "Guardians of Peace." The GOP threatened to release "secrets and top secrets" of Sony.
Analysis of the text of the GOP's message showed that it originated from Chinese IP addresses, according to Ars Technica, in a format conducive to Chinese and Korean characters, Variety reported, yet those conditions could be misinformation planted by the hackers.
Some have linked North Korean culpability with Sony's upcoming film, "The Interview," a comedy about two interviewers set to meet with North Korean leader Kim Jong-un. In the film, the CIA approaches the pair about the possibility of assassinating the dictator.
Frustrated by the film's plot, North Korea has accused Sony of endorsing "terrorist acts." In a complaint to the United Nations, North Korea's UN Ambassador Ja Song-nam wrote that the film "involves insulting and assassinating the supreme leadership."
"To allow the production and distribution of such a film on the assassination of an incumbent head of a sovereign state should be regarded as the most undisguised sponsoring of terrorism as well as an act of war," Ja said.
You can share this story on social media: