Forbes names YotaPhone 2 'Most Disruptive Smartphone' of 2014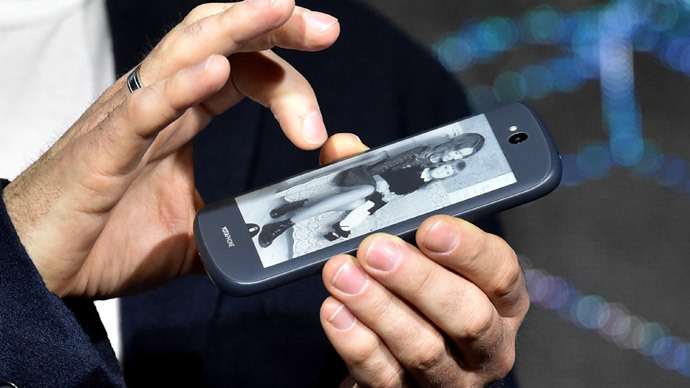 For once being disruptive is a good thing. Forbes magazine describes the new Russian designed YotaPhone 2 as 2014's Most Disruptive Smartphone. The review calls it exciting and innovative and is "a rare beast" with both a radical and conformist design.
According to reviewer Ewan Spence, the developers created a product which combines features which makes it stand out among other smartphones. They are modern and innovative designs; the second e-Ink display on the back of the device and its unique software.
The model features a power-saving electronic paper-like screen on the back that displays basic information like a clock and message alerts and can also be used to read books. There are special apps just for the display and games are available too. A second regular display lights on only when needed for more complex tasks.
READ MORE: Russia's dual-screen YotaPhone eyes China expansion
"YotaPhone 2 has clearly shown that a dual screen form factor is workable, and in many cases desirable. Yota has brought something new for consumers in the smartphone world," he says.
The review describes the gadget's looks as "a rare beast," radical enough "to appeal to the geekerati, but polished and conformist enough that the regular consumers looking for something a little different will feel right at home with the handset."
The device is not perfect, says Spence but has enough functionality for most users. He also says it takes a little bit of trial and error to get everything set up, but later it works smoothly with little maintenance required. The developers have also announced a new Android update for the device.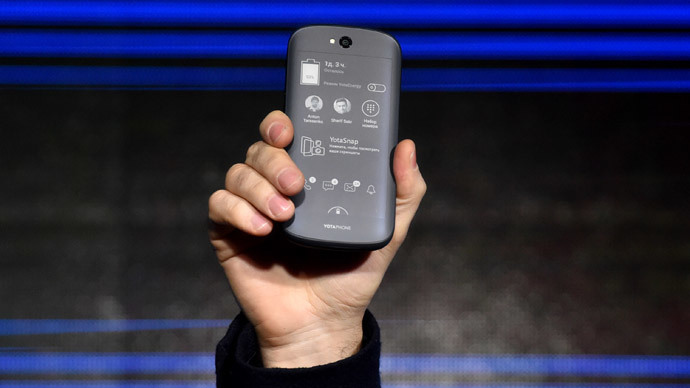 "But for now I'm happy to recommend this new and innovative smartphone," concludes Spence.
The YotaPhone 2 was first unveiled to the public earlier this year at the Mobile World Congress in Barcelona. The official launch of sales is scheduled for December, with the line of smartphones set to go on sale in Russia. The phone is then expected to hit European markets, with sales in China and South-East Asia expected to start in the first quarter of 2015. The devices will be marketed mainly online.
READ MORE: Smart-gift: Putin presents Chinese leader with dual-screen YotaPhone
The smartphone has already become famous in China after Russian President Vladimir Putin gave one to his Chinese counterpart, Xi Jinping during the Asia-Pacific Economic Cooperation (APEC) summit in Beijing .The Chinese leader became first owner of the new YotaPhone 2. The special edition of the smartphone included a data protection system, developed by Russian engineers, which makes its security "unique."
The first version of Yotaphone was praised by early-adopters, but it was also criticized for having a mediocre interface and glitches. The second model aims to address the problems of its predecessor.