End 'information striptease' by certifying communication devices - MP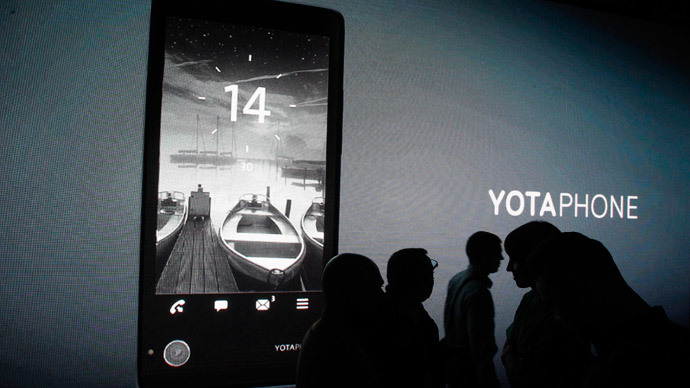 A State Duma MP has proposed mandatory certification for all communication devices used in state structures. The move is a defense against eavesdropping programs such as those revealed by Edward Snowden.
MP Vladimir Gutenyov (United Russia) has prepared a bill that forbids Russian civil servants, elected officials, military servicemen and senior managers of state corporations to use any electronic communication devices without special state-certified secure software.
The parliamentarian, who also occupies a top post in the Russian Union of Machine Builders and heads the League for Assistance to the Defense Industry, said in an interview with popular daily Izvestia that, in his view, civil servants should talk less and work more. He added that they should not use any modern gadgets that might allow someone to spy on their owners.
However, after the launch of the proposed bill Gutenyov promised to make a list of mobile devices that are safe for use by all of the abovementioned categories of people. He also suggested introducing various categories of official: those who should only use special devices for work purposes and those who will have to use them all the time. In the case of senior state officials the restrictions could apply to their family members as well.
"Smartphones of all major brands have so-called black zones inside them, the destination of which is very difficult to imagine. But on the basis of various sources, including the revelations of the former CIA contractor Edward Snowden, we know about a great number of undeclared options that allow to secretly peep at and listen to users of end devices, such as iPads and phones, and also to monitor their various parameters," Gutenyov told the paper.
"We should think about whether our nation needs this information striptease. The total fondness for social networks, the posting of personal data and comments on various events by top officials damage our country's image and economy," he added.
However, Gutenyov noted that even if his bill is passed the switch to certified devices would only happen after a transitional period of about six months. During that time the producers would have to present all software source codes to Russian security services in order to obtain certification. He also said that Russia already has an example of a well-protected mobile phone, which is the YotaPhone, made by international corporation Yota Devices.
The initiative is not the first Russian reaction to the scandal that erupted after Snowden's leaks about NSA worldwide surveillance.
In mid-2013, State Duma MP Ilya Kostunov (United Russia) sent letters to the heads of the Defense Ministry, Federal Security Service and the Communications Ministry suggesting they immediately limit civil servants' access to the popular US internet services and social networks, such as Gmail and Facebook, and sometimes also hardware devices produced by US companies.
Kostunov also suggested that violators of the ban should be tried for high treason, which in Russia carries punishment of up to 20 years in prison.
You can share this story on social media: