Russian 'Clean Internet' experiment gets green light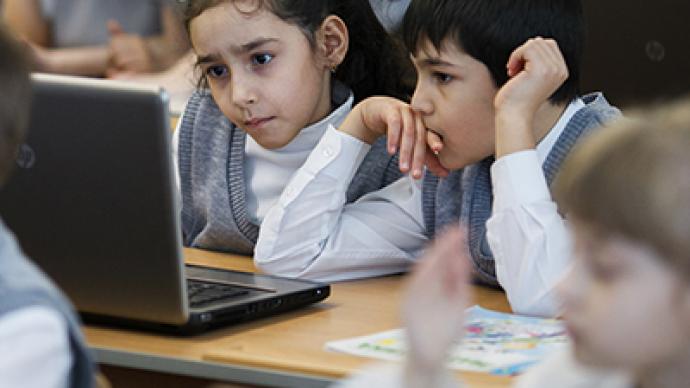 A non-commercial partnership will limit Internet users' access to websites; inquiries for controversial content will require personal requests.
The experiment will give users access to half a million hand-picked sites. The Safe Internet League has announced that they had secured an agreement between itself, the governor of the Kostroma Region and all 29 internet services' providers that work there to conduct the experiment dubbed 'Clean Internet'. The experiment will start in February once providers change their user agreements so that subscribers will only have access to a so called "white list" of web-sites approved by the league's experts. Those who wish to venture beyond the 500,000 approved websites will have to sign an additional agreement stating that they are doing so at their own risk.Kostroma Region has a population of about 660,000 about 70% of whom live in urban areas. The watchdog claims that by April they plan to expand the white list to one million sites, but as the Russian domain zone currently has about two million active sites (of four million registered), the initiative would most likely bar Kostroma residents from visiting half of all Russian web-sites. Representatives of the League say that web-site owners would have to file requests to list their resources among the safe content and such a move would happen only after experts check into the application. If experts find pornography, violence, extremism or other illicit or illegal content on the site it will be excluded from the white list forever. The Safe Internet League is a non-commercial organization launched by several major internet providers and a Christian charity. The declared aim of the group is ridding the Internet of dangerous content through self-regulation in order to prevent government censorship. However, it was the Safe Internet League that initiated the nationwide bill on internet blacklists that came into force in November. The new rule allows the authorities to force web-sites offline in an out-of-court order. Before this bill only courts could shut down illegal web-sites and prosecutors had to prove that the content posted there dangerous or harmful. Internet professionals and activists are extremely sceptical about the initiative. The head of the unregistered Pirate Party of Russia, Pavel Rassudov, said the Safe Internet experiment was pure censorship and violated the Russian Constitution that guarantees the right to information access. The activist also said the Safe Internet League's monopoly on judgment seemed strange and creating a broader panel for the purpose would be more appropriate. An executive from the Foundation for Development of Internet Technologies and Infrastructure, Matvey Alekseyev, also said that it was not clear who granted the league's experts the right to dictate their understanding of safety to ordinary internet users. He called on activists to start fighting actual paedophiles, not the internet videos as once the paedophiles are defeated the videos would also disappear.
You can share this story on social media: