Apple rumored to open Cambridge tech hub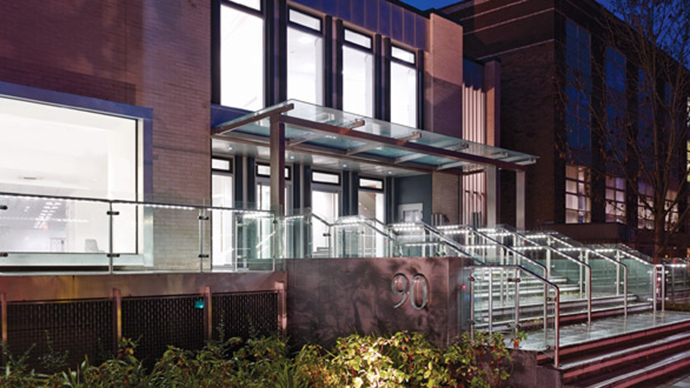 Global tech giant Apple is rumored to be opening an office in Cambridge, England, in the coming weeks. Apple's residency in the world-famous academic town would consolidate Cambridge's position as the UK's tech capital.
The US-based company reportedly chose to occupy office space at 90 Hills Road for a new research and development facility.
Business Weekly claims the office complex is priced "at a premium," meaning Apple would initially launch its UK facility with around 20 staff, "but have [the] capacity to gear up to as many as 40."
Cambridge's reputation as Britain's innovation hub grew after mobile technology giant, Qualcomm, upscaled its base of operations in the city. Huawei, the ICT solutions company, are also looking to expand in the area.
Swedish free-music program and app Spotify has also reportedly been searching for real-estate in the Cambridge area.
There are further reports suggesting the British government has sought to lure Apple to the UK for the past 25 years, in an attempt to inflate the UK's global tech-leading status.
Apple has declined to comment on the move at this stage.
If the rumored Cambridge opening materializes, the facility will join a global network of research and development centers. Apple already operates such centers in Shanghai, Israel and Taiwan.
The tech giant currently has a corporate office in central London.
The news follows the release of Apples sales figures, which have reported a quarterly net profit of $8.5 billion, after sales of the new iPhone 6 were reported to be "off the chart" according to CEO Tim Cook.
Total revenue was reported to be $42.1 billion. The firm has forecast revenues of between $63.5 billion and $66.5 billion for its 2015 fiscal first quarter.
Apple CEO Tim Cook has also revealed his desire to expand the company's product range. In September, the firm launched two new phones, a smartwatch and a payment system, but Cook says there is still room for expansion.
He said the company was working on products which aren't even in the rumor mill yet, and that there was no shortage of ideas at Apple HQ.
"The hardest decision we make are the things not to work on. There are a lot of things we would like to work on that we are interested in but we know we can't do everything great," he added.
Cook further revealed that demand for the latest iPhone was unprecedented in the run up to Christmas 2014, claiming "we are selling everything we make."
Apple sold a record breaking 39.27 million smartphones in its fourth quarter, compared with 33.79 million in the same period last year, exceeding forecasts.