'Thank God Nazis shot gays': Latvian MP in hot water over offensive tweets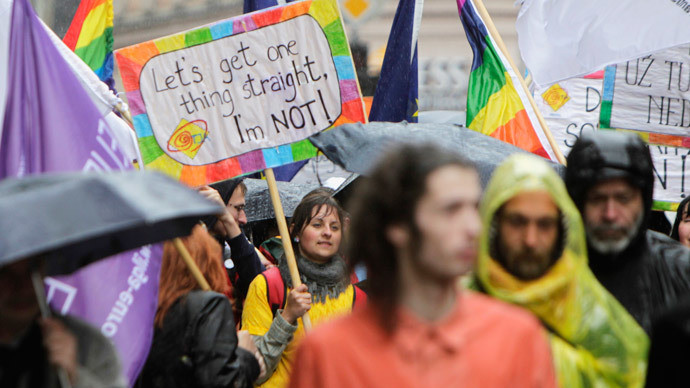 A Latvian MP has been forced resign her position in the ruling party leadership after sparking a scandal with gay-hating comments she published on Twitter.
Inga Priede landed in hot water after crossing the line in an online debate with fellow Unity party members on the possible legislation of same-sex partnerships.
The issue of gay rights is a hot topic in Latvia after last week's coming out by Foreign Minister Edgars Rinkēvičs and a similar move by UK's Charge d'Affaires in Riga, Iain Frew.
Priede stated that all Latvian countryfolk are "in shock" after learning about the draft law and rural gays "are not proud" of their sexual orientation "because there are basic values."
She went further, tweeting: "Thank God! The Germans shot them in their time. Was good for demographics," an apparent reference to the Nazi Germans' campaign to "improve the nation" through the extermination of citizens deemed unfit to be part of it, including homosexuals.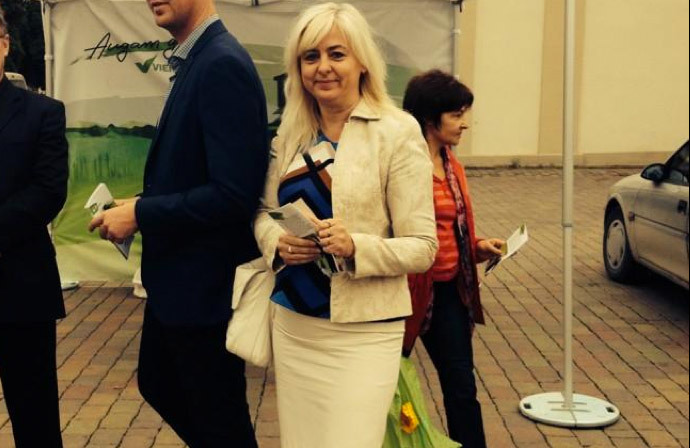 The MP's controversial statements on Monday evening immediately backfired on her, even though she deleted the original tweets and called on all readers to adhere to Christian values.
"Such statements are absolutely unacceptable. And her later attempts to say she didn't write these criminal things or that she had been misunderstood prove that Ms. Priede is not a brave person and does not take responsibility for her words," said MP Ilze Viņķele, a former Latvian social minister as cited by Mig news website.
Unity Party Chair Solvita Āboltiņa and some other leadership members said the statements were against the party's position on the issue and that the issue would be considered at a leadership meeting as soon as possible.
On Tuesday Priede resigned her position in the party leadership and apologized, saying she had not intended to insult anyone.
The scandal however may not be over for Priede, with several unveiled threats of criminal prosecution voiced by her critics.