Islamists plan Christmas attacks on 5 planes in major European hubs – report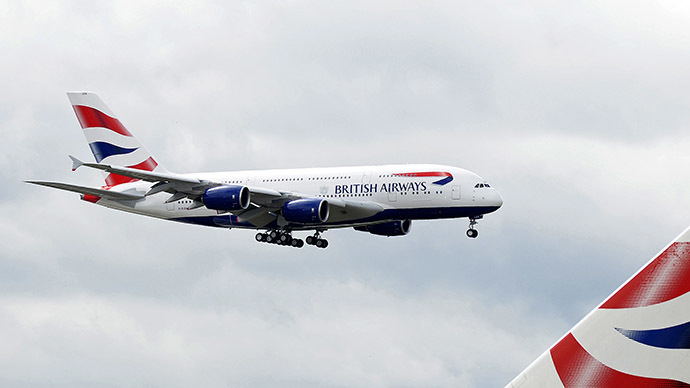 An "alive and real" Muslim terrorist bomb plot is in progress in Europe, security sources have told the UK's Sunday Express newspaper. Authorities are considering banning all hand luggage as a countermeasure, the report claims.
"We've been told that five planes are being targeted in a high profile hit before Christmas. They've been waiting for the big one," a high-ranking airport security source told the Sunday Express.
"We have many scares but this one nearly got hand baggage pulled from all airlines. The threat is still alive and real."
The attacks are expected to center on "major" European destinations, according to the insider.
"The threat is aimed at Europe. The US has improved their security over the summer but we have not."
"Everyone is expecting something catastrophic very soon."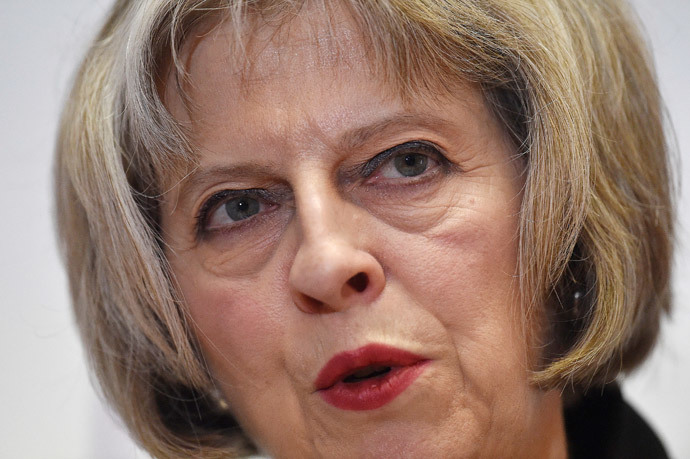 The strongly-worded claims chime with the words of Home Secretary Theresa May, who last week said that Britain is likely facing its greatest ever threat of terrorist attacks. Concurrently, she unveiled "enhanced" security powers, including faster and more comprehensive access to airline passenger details.
READ MORE: Counter-terror bill published, slammed by civil liberty groups
Scotland Yard has announced that so far this year, up to five major plots have been foiled, as opposed to the average one a year, and more than 270 people have been arrested on terrorism charges in the UK since January.
From August onwards, the overall threat level has been raised to "severe" – the second highest, below "critical."
But stemming the air travel threat would require practical measures that are both disruptive, and possibly impractical.
"High level negotiations are continuing at Governmental level but at the moment there has been little done to respond. There is paralysis because of the difficulty of banning hand luggage which is one of the strongest weapons we have against the new threats," explained the UK source.
"All electronics may be banned from hand luggage and placed in the hold, that has been considered, and there has been behavior analysis training at airports but while it's effective, it's difficult to roll out quickly and is not a sufficient safety net."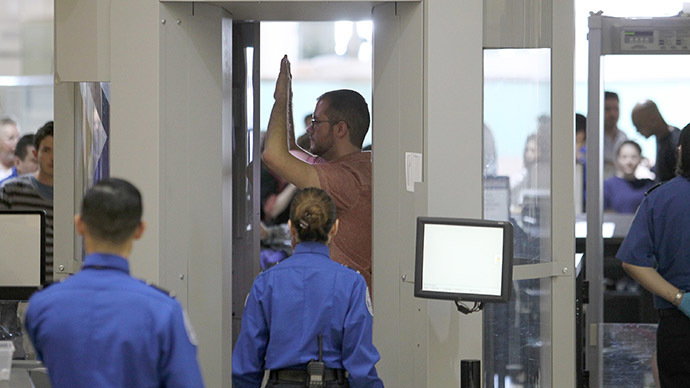 Al-Qaeda and other international terrorist groups have reportedly become adept at making non-metallic explosives - such as the bombs concealed inside printers - which cannot always be detected by airport scanners, and explosives that can be detonated in liquid form, like those made by the Khorasan group in Syria, according to US intelligence. There have been warnings from the UK intelligence service MI6 that terrorists may even use suicide bombers who have explosive devices implanted inside their bodies.
Sally Leivesley, a risk expert who previously worked for the Home Office, told the Express that the terrorists may have already rehearsed the planned attacks.
"There is likely to have been dry runs already with terrorists testing airport security," she said.
But the expert believes that extreme security measures affecting millions of travelers are impossible to implement.
"Efforts to ban all electronic devices including computers from business class passengers which reaps huge revenue for the airlines is nearly unsustainable in their business model," said Leivesley.
"However, I would contend that even a mobile phone in the hold is capable of being used as a trigger for a bomb or used as a bomb in its own right."
A more realistic strategy would be to capture any terrorists before they pack their explosives and head to an airport, but this has become more difficult. Terrorist groups have proliferated, information has become more easily available, and the success of ISIS and other jihadists in the Middle East and Africa has captured the imagination of thousands of would-be terrorists, including those living in the West. UK authorities estimate that there are at least 500 UK citizens fighting for Islamist causes in Iraq and Syria, and these could come back, creating additional sources of danger.
"It's also more diverse [than previous threats] in that not everybody's affiliated to a particular group – some are self-starting groups and you do have individuals, perhaps the "lone wolves" or the volatile individuals," May warned in her speech, adding that security services are "looking across the board" to thwart potential threats.
You can share this story on social media: