​Terror attack on Britain 'inevitable' – senior counter-terrorism official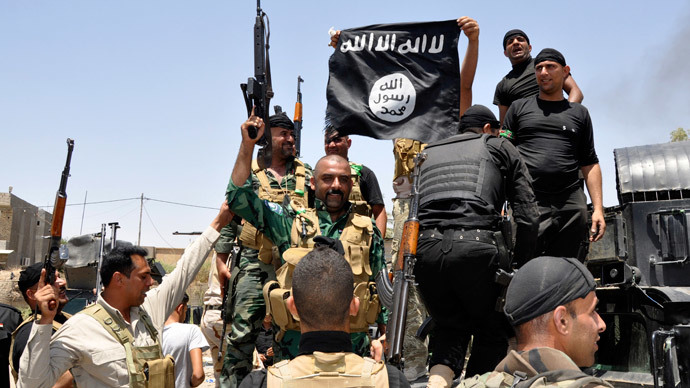 Britain faces an "almost inevitable" terror attack by radicalized fanatics who have recently been "militarized" by the Islamic State (formerly ISIS), top security and police officials warn.
In separate speeches on Monday, both Home Secretary Theresa May and senior Metropolitan Police officials said the terror threat posed by jihadists who have returned to Britain from Iraq and Syria is the most serious the nation has ever faced.
Speaking to MPs, May warned Britain faces the most serious threat to its security from prospective terrorists since before or after the September 11 attacks on the US in 2001.
Possible terror attacks could manifest as a 'lone wolf' beheading in a public street or crowded shopping center – or as a crude, homemade bomb made from fertilizer.
These most recent warnings echo the cautionary words of top security personnel, who earlier this month told parliament the state's levels of terrorist activity are so acute that a terror attack in the near future is almost certain.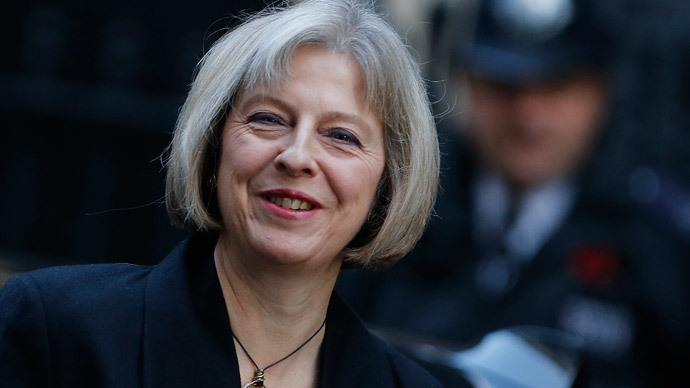 Britain's most senior police official, Sir Bernard Hogan-Howe, told the BBC on Sunday that MI5 and police officers had foiled a total of five major terror plots in 2014. This marks a 500 percent increase on last year, with officers generally intercepting one large plot per annum.
Speaking on the BBC's Andrew Marr Show, Hogan-Howe said the challenges Britain faces in monitoring jihadis returning from crisis-ridden Syria are huge.
"They're going to be militarized, they will have a complex web of people that they know, and of course they will have learnt tactics that they may want to use here," he said.
He stressed there was a particularly heightened concern regarding the risk of a "lone wolf" attack on British streets.
Reflecting on the case of British soldier, Lee Rigby, who was murdered by two Muslim converts in 2013, Hogan-Howe said such an attack takes little coordination.
"So that means we have got a very short time to interdict, to actually intervene and make sure that these people don't get away with it," he added.
The Metropolitan Police's most senior counter-terrorism officer, Assistant Commissioner Mark Rowley, said on Sunday the "danger posed by violent extremists has evolved."
Speaking alongside May at the Royal United Services Institute (RUSI), he warned such violent extremists are "no longer a problem solely stemming from countries like Iraq and Afghanistan."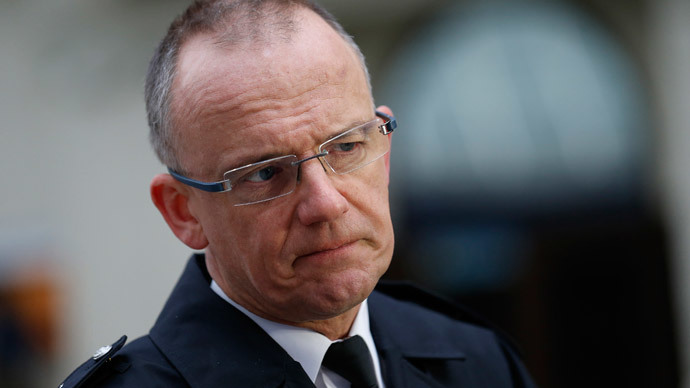 On Monday, the home secretary unveiled an array of tough new laws she says will halt the flow of funding and recruits to the Islamic State and offer greater protection to British citizens.
The new Counter-Terrorism and Security Bill includes an outright ban on Britain issuing ransoms to terrorists, and the bolstering of state powers to monitor extremists online.
Web companies will be obligated to retain data, which assists in identifying computer or mobile phone users. But the legislation will not allow internet firms to retain the digital footprint of web users by logging each visited website. Following an intervention by the Liberal Democrats, this particular measure was excluded from the final piece of legislation.
Reflecting on the law forcing internet firms to engage in data retention, campaigners warned the Counter-Terrorism and Security Bill appeared to revive aspects of a previous attempt to introduce a Conservative-backed array of surveillance powers dubbed the "snoopers' charter."
Other notable policy changes central to the Bill include the power to forcefully relocate terror suspects or render them in exile, and the power for border officials to seize passport documentation of suspected jihadists.
The legislation has also paved the way for a government ban on radicalized individuals returning from war-torn Syria to Britain for up to 24 months.
The bill will further place a "statutory duty" on various institutions, including schools, colleges, universities, the police, prisons, probation providers and local government.
Universities, for example, will be required to ban extremist speakers from their campuses, while prisons "will have to show they are dealing with extremist prisoners in an appropriate way."
Where organizations fail to take into account guidance issued by the home office, "ministers will be able to issue directions to them - which will be enforceable by court order."
On Tuesday, a long-awaited report by Britain's Intelligence and Security Committee is expected to reveal MI5 was unaware of vital information circulated on social media that could have alerted security services to the intentions of Lee Rigby's murderers.
You can share this story on social media: