Church-blessed Rourke sports gold gloves, KOs 29-yo boxer in Russia (PHOTOS)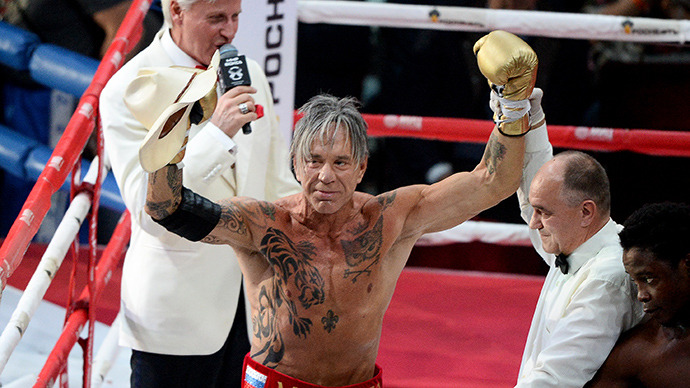 Movie star turned pro boxer Mickey Rourke, 62, scored his seventh boxing victory by dropping a man half his age in a Moscow bout. Rourke choose flashy golden gloves for the ring and managed to secure a church blessing.
Rourke knocked down 29-year-old Elliot Seymour twice, before the referee stopped the fight in the second round. During his short boxing career in the 1990s he was undefeated, clocking up six wins and two draws.
The Wrestler and Sin City star was competing for the first time in almost two decades. For his return to the ring, the actor reportedly shed 16kg, stunning fans with his skinny frame during the weigh-in earlier this week.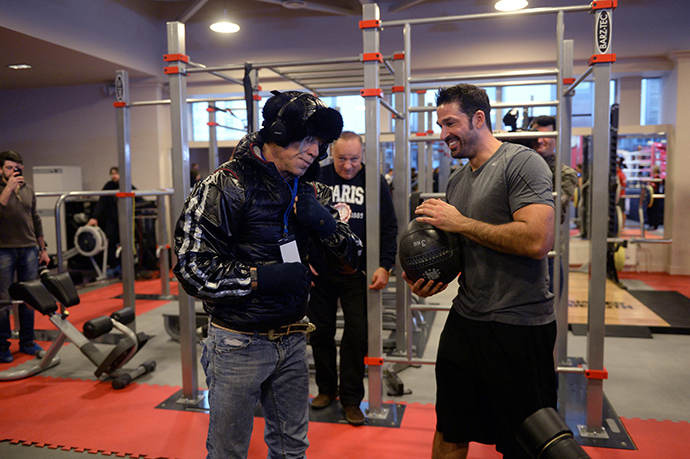 Rourke's appearance was laced with showmanship from the start. He arrived at the Rossiya concert hall wearing a black Ushanka hat that he later traded for a Stetson hat. His attire was complete with gold gloves and red-and-gold trimmed trunks bearing his nickname, "Marielito". There were Russian flags and the phrase "always handsome" in Spanish on the back.
Spectators were chanting "Misha" – a nickname for Mikhail, a Russian variant of the name Michael – as Rourke faced Seymour. Bookmakers expected the former California Golden Gloves champion to win despite his losing nine of his ten fights, but he barely landed any blows on Rourke.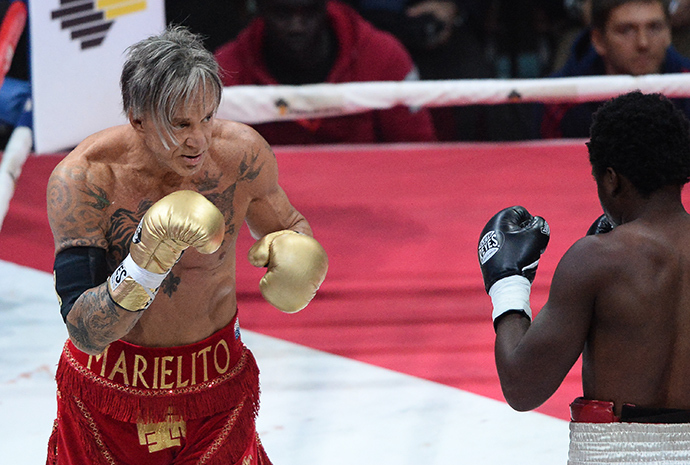 Prior to the fight, Rourke said his comeback was a way of dealing with personal issues.
"I've got some things going on in my life so that sort of saved me from myself," he told Russian TV, adding that he was mourning the recent death of his Chihuahua.
He also said he went to church to receive a blessing for the fight.
After winning Rourke said he had plans for more fights in Russia, saying he knows a boxer in Miami, who keeps himself in good shape despite being 75.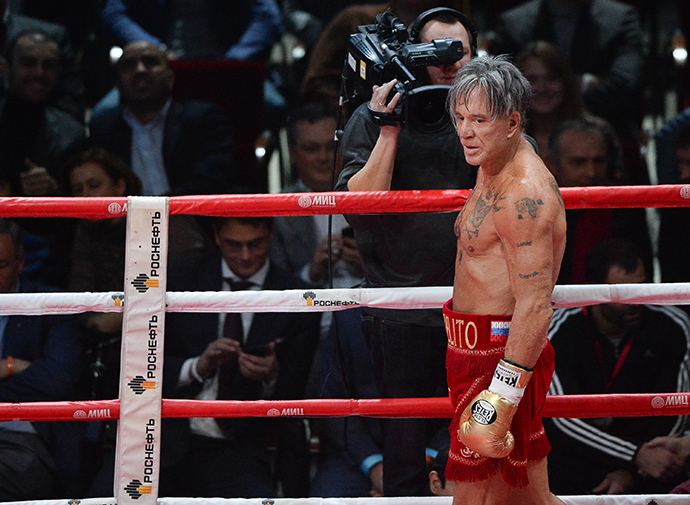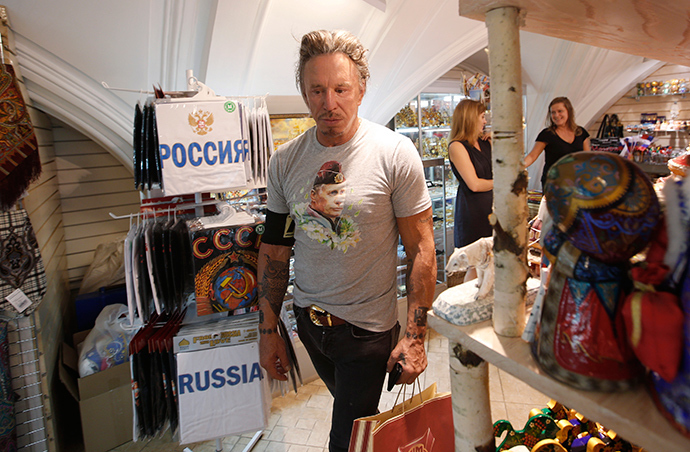 You can share this story on social media: