Ice Bucket: Vin Diesel challenges...Putin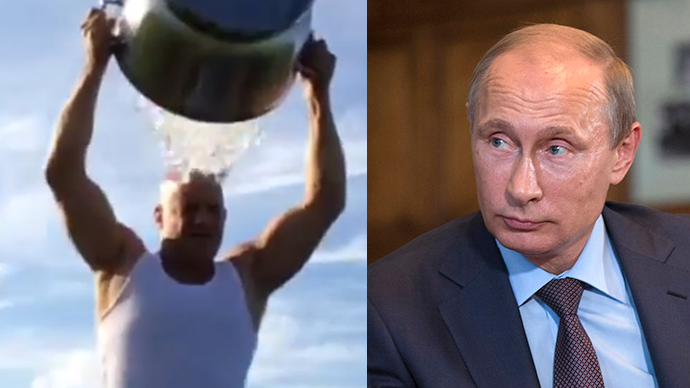 US actor Vin Diesel has publicly nominated Putin for the worldwide charity "Ice Bucket Challenge" alongside Michelle Obama and actress Angelina Jolie. If the Russian president accepts, it would see him dumping a large bucket of ice over his head.
People who are called to complete the challenge are given a period of roughly 24 hours to pour a full bucket over their own heads to raise awareness of the disease.
The Instagram video sees the buff "Fast and the Furious" film star heaving a basin of ice cubes and near-freezing water over his own head before pointing at the camera and suggesting that Putin do the same.
This means that the Russian president has roughly 24 hours to complete the challenge or he must, according to the "rules" proclaimed by supporters of the challenge – donate $100 to the Pete Frates Fund.
The fund is named after Pete Frates, a 29-year-old former Boston College baseball player who was 27 when he was diagnosed with ALS.
Amyotrophic lateral sclerosis (ALS) is also referred to as motor neurone disease and is characterized by muscle weakness and atrophy – one notable sufferer is Stephen Hawking.
Putin's spokesman Dmitry Peskov commented that his boss is probably not even aware of Diesel's challenge.
"He has a different agenda," the Russian official said.
Putin's public image is known for its general toughness, however, and so it's possible that he would consider the ice bucket challenge a bit timid for his liking. Come January, Orthodox Christians regularly spend epiphany diving into outdoor ice holes in temperatures of down to minus 40 degrees Celsius.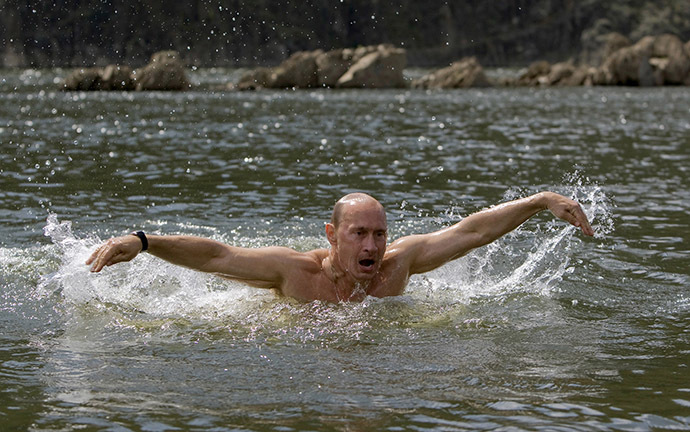 Bill Gates, Mark Zuckerberg, Steven Spielberg, Mickey Rourke, Lady Gaga, Britney Spears, Justin Timberlake have all completed the challenge and so far this year. Over $1.35 million was raised for the fund between July 29 and August 11.
Earlier in August, singer Justin Bieber passed the baton to US President Barack Obama. However, the president of the United States rejected the challenge posed by 86-year-old Ethel Kennedy, opting instead to donate $100 to an undisclosed ALS charity.
You can share this story on social media: