Google should apply 'Right to be Forgotten' worldwide – EU watchdogs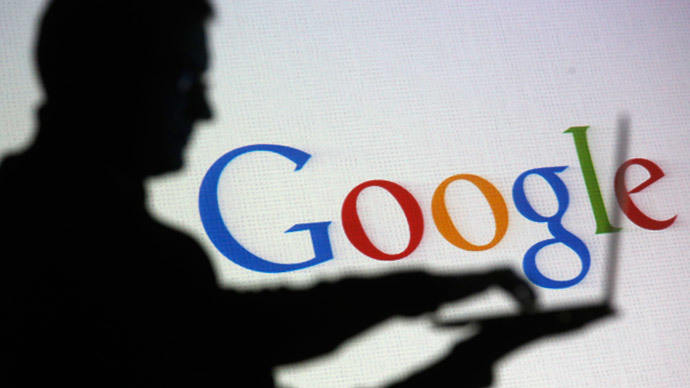 The European Union's privacy watchdogs have urged the international Google search engine to apply the currently locally-functioning 'Right to be Forgotten' globally.
A panel of EU data protection watchdogs issued a list of guidelines calling on Google and other search engines to take down the undesired or regrettable links outside the region for "full effect."
#privacy platform on #righttobeforgotten has started. With @SophieintVeld, @joaquinmunoz and @PrivacyPros. pic.twitter.com/xFirFrpMMM

— D66 Europa (@persd66brussel) November 19, 2014
The ruling of the Right to be Forgotten stands for the people's ability to remove links to personal information that is "inadequate, irrelevant or no longer relevant" from search results. However, current legislation applies only to local domains, such as Google.co.uk in the UK or google.fr in France.
Critics slam it for the ease with which one can perform the same search using another engine – such as Google.com – and find the desired, yet 'hidden', data.
The Right to be Forgotten has proven extremely popular, with thousands of requests to remove about half a million links since the ruling was introduced in May this year.
Google has so far received 143,000 requests, related to 491,000 links, to remove names from search results. #righttobeforgotten

— EuropeanInfluence (@europinfluence) October 11, 2014
"Under EU law, everyone has a right to data protection," the regulatory body said in a statement. "Decisions must be implemented in such a way that they guarantee the effective and complete protection of data subjects' rights and that EU law cannot be circumvented."
However, the new European privacy guidelines will not be officially published until Friday. As planned, they are not binding, and it's not clear how they will be implemented outside the EU.
A spokesperson for the company, which holds nearly 85 percent of Europe's online search market, told the Guardian, "We haven't yet seen the Article 29 Working Party's guidelines, but we will study them carefully when they're published."
The tech company has faced a series of privacy challenges this year, having agreed only to 41.5 percent of them.
Under the new ruling, people have to submit requests to search engines with links to the content that they want removed, but are not of public interest.
"This is a line that US companies will be very reluctant to cross," Ian Brown, professor of information security and privacy at the University of Oxford, told the New York Times.
"It will come down to who blinks first: the companies or the privacy regulators."
You can share this story on social media: