Turkish governor threatens to turn synagogue into museum over Israeli Al-Aqsa mosque actions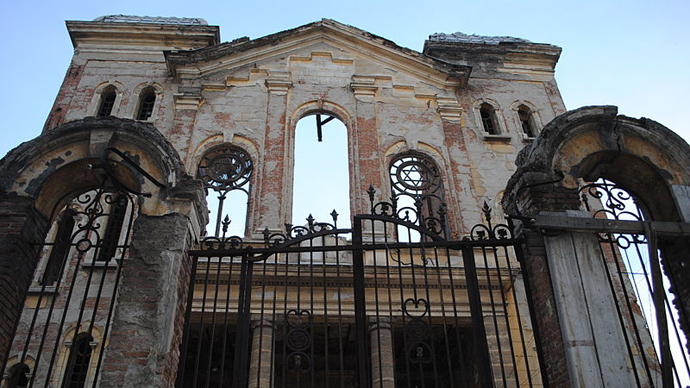 A Turkish governor has threatened to turn a 100-year-old synagogue into a museum in retaliation for Israel's actions in and around Jerusalem's Al-Aqsa Mosque – the third holiest site in Islam.
"When those bandits blow winds of war inside al-Aqsa and slay Muslims, we build their synagogues," Turkey's Hurriyet daily cites the governor of the city of Edirne Dursun Şahin as telling reporters on Friday.
"I say this with a huge hatred inside me. We clean their graveyards, send their projects to boards. The synagogue here will be registered only as a museum, and there will be no exhibition inside it," he continued.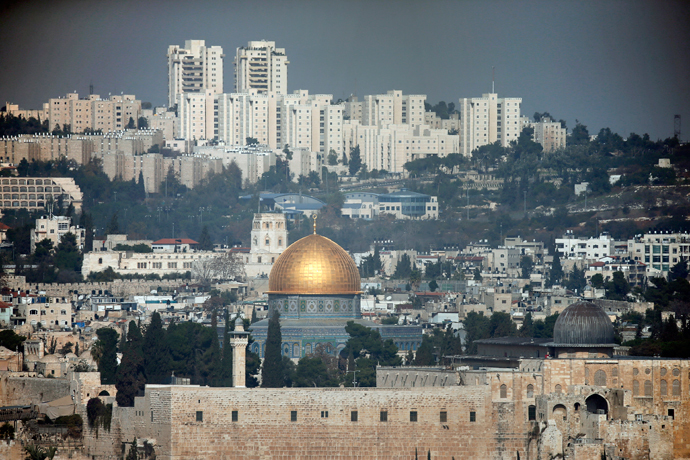 Aykan Erdemir, a member of Turkey's parliament for the opposition Republican People's Party (CHP) said Sahin should either step down or be forced out "to save the dignity of his post and Turkey's honor," the daily cites him as saying in a written statement.
He added that the fact a public official would make such comments only points to the growing anti-Semitism which is taking hold of the state.
Built in 1907, Buyuk Synagogue is the second biggest synagogue in the Europe, with an original capacity for 1,200 people. The building, however, is in a state of serious disrepair, with restorations getting underway in 2010. Turkey has set aside $1.6 million for its renovation, which is almost complete.
Members of Turkey's 26,000-strong Jewish community had applied to the governor's office to hold sermons and wedding ceremonies at the synagogue.
Meanwhile, tensions in Jerusalem have flared over the past several months between Palestinians and Israelis, with Al-Aqsa Mosque serving as a flashpoint for confrontation.
On Thursday, unconfirmed rumors in Arab language media claimed that Zionist settlers, with the aid of Israeli police, stormed the mosque. Dozens of Palestinians were reportedly injured in the clashes.
And earlier this month, clashes broke out at the entrance of the 8th century place of worship, with Palestinian officials claiming Israeli forces had crossed the threshold of the mosque for the first time since 1967. Israeli police deny entering the holy site.
Al-Aqsa was also closed twice in under a week due to intensifying violence in Jerusalem.
READ MORE: Temple Mount closed to visitors 2nd time in week after Palestinians, police clash
As a result, Israeli authorities limited entry to the mosque to males sixty and over following unrest in the area. On Friday, however, young worshippers were once again allowed to pray at the mosque after US Secretary of State John Kerry announced a plan to reduce tensions in Jerusalem following talks in Jordan.
Turkish President Recep Tayyip Erdogan had earlier warned Israel that its "provocations" and "vicious" actions regarding the mosque could spark a new "new intifada" or Palestinian uprising.
Turkish Prime Minister Ahmet Davutoglu also lambasted Israel, saying its actions were "nothing but barbarity to the core."
You can share this story on social media: