Turkish activists prepare new Gaza flotilla to challenge Israeli blockade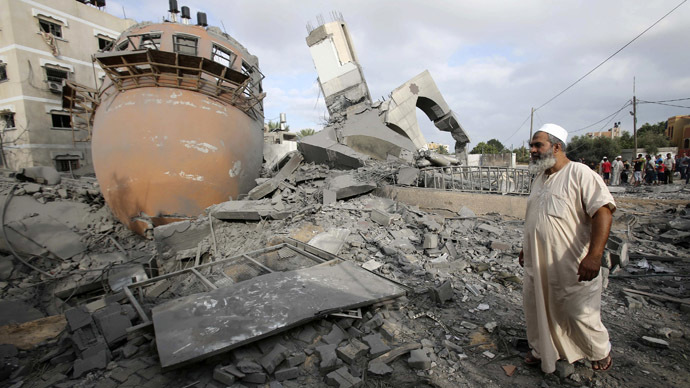 A Turkish NGO said it would send ships to the Gaza Strip to provide emergency aid to Palestinians trapped in a month-long offensive by Israel. The decision comes four years after Israeli commandos stormed a Gaza-bound ship, killing 10.
The Humanitarian Relief Foundation (IHH) announced in an emailed statement that members of a "coalition" of activists from a dozen countries had met in Istanbul at the weekend and committed themselves to launching an aid flotilla "in the shadow of the latest Israeli aggression on Gaza," Reuters reported.

"The Freedom Flotilla Coalition affirmed that, as most governments are complicit, the responsibility falls on civil society to challenge the Israeli blockade on Gaza," it said.

An IHH spokesperson for the agency provided no details, saying only that IHH would hold a news conference on Tuesday.

Israel and the Palestinians began an Egyptian-brokered 72-hour ceasefire early on Monday.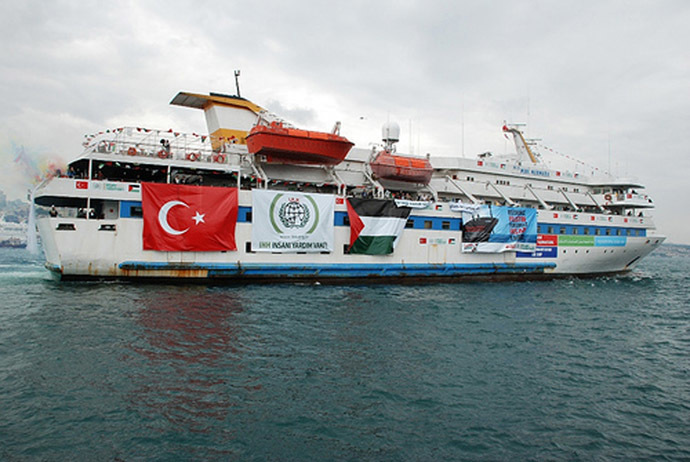 Ten Turkish citizens died in May 2010 after Israeli commandos raided the ship, the Mavi Marmara, one of six ships that made up the so-called 'Gaza Freedom Flotilla,' which attempted to challenge Israel's blockade of the Gaza Strip and deliver emergency relief aid to the Palestinians.

Last year, Israeli Prime Minister Benjamin Netanyahu apologized to Turkey for the incident in a half-hour phone call with Turkish Prime Minister Tayyip Erdogan. However, Israel's latest decision to open a military offensive in the Gaza Strip, which has killed an estimated 1,910 Palestinians and 67 Israelis, has once again inflamed tensions - and passions -between the two countries.

Earlier this month, Erdogan issued one of the strongest-worded attacks on the state of Israel since its inception in 1948.

"If you support this cruelty, this genocide, this Hitler-like fascism and child murderer regime, take your award back," Erdogan said, referring to an award he had received from the American Jewish Congress in 2004.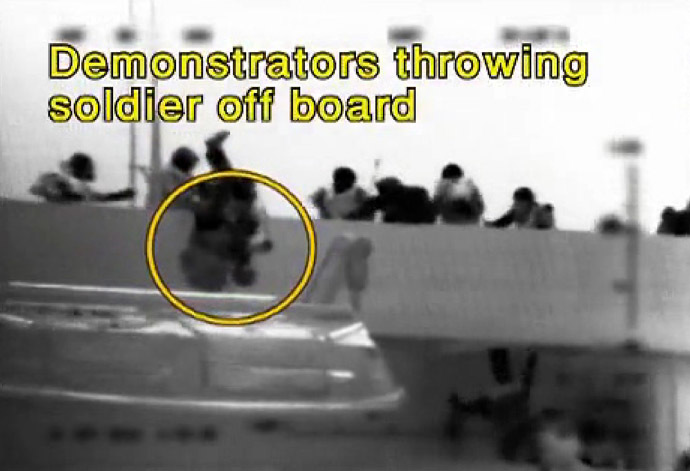 "What is the difference between Israeli actions and those of the Nazis and Hitler?"
Erdogan asked.
"How can you explain what the Israeli state has been doing in Gaza, Palestine, if not genocide?"

"This is racism. This is fascism. This is keeping Hitler's spirit alive."
Netanyahu described the heated comments by the Turkish leader as anti-Semitic.
"I heard the things the prime minister of Turkey said, words of the utmost gravity,"
Netanyahu said.
"I told [US Secretary of State] John Kerry, [these are] anti-Semitic statements, they have an anti-Semitic tone."
You can share this story on social media: