Israel's punitive homes demolition potentially a war crime – HRW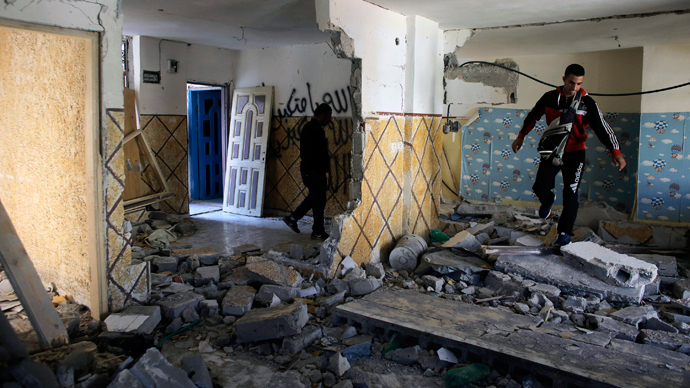 Israeli's punitive demolition of family homes belonging to Palestinians suspected of carrying out terror attacks on Israeli citizens amounts to a potential war crime, Human Rights Watch says, urging Tel Aviv not to take revenge on whole families.
"Israel should impose an immediate moratorium on its policy of demolishing the family homes of Palestinians suspected of carrying out attacks on Israelis," the human right group says on its website.
The group adds that the policy, "which Israeli officials claim is a deterrent, deliberately and unlawfully punishes people not accused of any wrongdoing."
"When carried out in occupied territory, including East Jerusalem, it amounts to collective punishment, a war crime."
According to Joe Stork, deputy Middle East and North Africa director, "punitive home demolitions are blatantly unlawful."
"Israel should prosecute, convict, and punish criminals, not carry out vengeful destruction that harms entire families," he adds.
Israel: Stop Punitive Home Demolitions http://t.co/2BTLFIWl4c

— Human Rights Watch (@hrw) November 22, 2014
HRW said there were at least five examples of how Tel Aviv demolished or sealed the homes of Palestinians who were suspected of killing Israeli citizens, a move that left dozens homeless.
On November 19, the Israeli army used explosives to destroy the family home of a man who crashed a car into a light rail station in Jerusalem in October, the rights group says. The attack killed a 3-month-old baby girl, fatally wounded a woman and left at least seven injured.
READ MORE:Infant killed, 8 wounded in Jerusalem 'run-over' terrorist attack
HRW also cited the words of Israeli Prime Minister Benjamin Netanyahu who said that he had "ordered the demolition of the homes" of two Arabs he called "human animals" who performed the attack at a Jerusalem synagogue on November 18.
"Prime Minister Netanyahu should reject a policy of punitive home demolitions," Stork said. "It is a basic principle of law that one person should not be punished for another's crime."
READ MORE: 3 US & 1 UK rabbis killed, 7 injured in attack at Jerusalem synagogue
Synagogue attack left five dead, including one UK and three US rabbis, and a police officer. Both attackers were killed by police.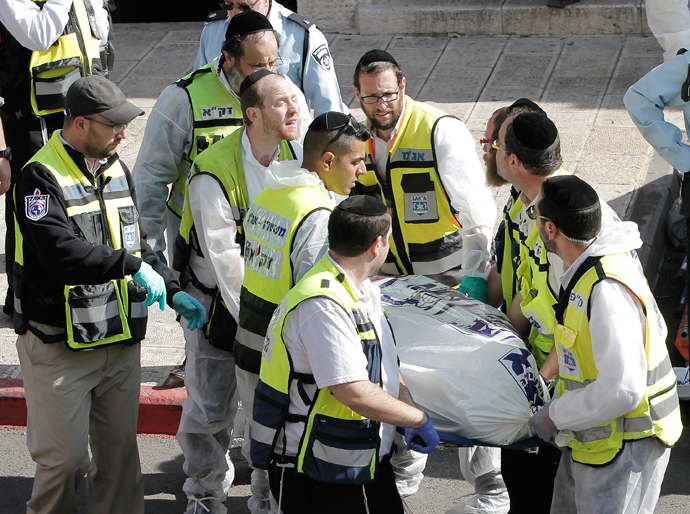 The staff at Addameer, Palestinian Prisoner Support and Human Rights Association, told HRW that Israeli soldiers arrested 10 of the suspects' relatives on November 18. The next day only eight of them were released.
Tensions between Israelis and Palestinians have been running particularly high over the last two weeks and world leaders are becoming increasingly frustrated at the lack of progress in Israeli-Palestinian relations.
READ MORE: Jerusalem mayor: Revoke citizenship for terrorists' families
On Friday, the mayor of Jerusalem, Nir Barkat, called on Israeli authorities to revoke the citizenship of family members of terrorists. He explained that Israel "must be extremely focused [in our efforts] against evil people, to locate them and deal with them firmly."
Barkat's proposal came a day after Itamar Shimoni, the mayor of Ashkelon, near the Gaza Strip, said he was planning to ban Arab workers from kindergartens.