Jerusalem mayor: Revoke citizenship for terrorists' families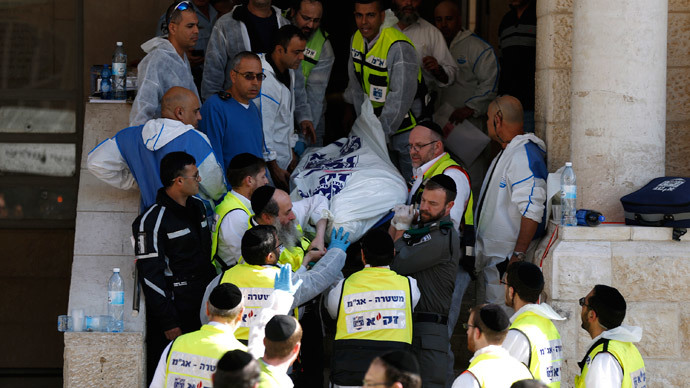 The mayor of Jerusalem has called on Israeli authorities to revoke the citizenship of family members of terrorists. This proposal was made in response to growing tensions between Palestinians and Israelis.
"We must be extremely focused [in our efforts] against evil people, to locate them and deal with them firmly," Mayor Nir Barkat told Army Radio, Haaretz reported.
Barkat said he had discussed the issue with Prime Minister Benjamin Netanyahu and the Cabinet.
"I think they understand it, and will examine how to revoke the citizenship of terrorists' families, as well as how to act more decisively against those who incite, cause disturbances and throw stones."
Barkat's proposal comes a day after Itamar Shimoni, the mayor of Ashkelon, near the Gaza Strip, said he was planning to ban Arab workers from kindergartens.
READ MORE: Racist' Israeli mayor bans Arab workers from kindergartens
"I have nothing against Arab Israelis; they work with us throughout the year and do construction for us." However, he said, when tensions are high, just as Jews should be prevented from entering the Temple Mount, "by the same measure, I think it is wrong to allow Arab workers into the kindergartens."
READ MORE: Abbas warns Israel of religious war amid mosque row
The comments by Ashkelon's mayor were strongly condemned across the political spectrum.
"There is no place for discrimination against Arab Israelis," Netanyahu said. "We cannot make generalizations about an entire population based on a small unruly minority. Most Arabs citizens of Israel are law-abiding."
Shimoni said he wanted to increase security after five people were killed in synagogue in East Jerusalem by two Arabs in a terror attack on Tuesday. One UK and three US rabbis were among the victims, when they were attacked with knives, axes and a pistol. A police officer was also killed and seven people were injured. Both attackers were shot dead by police.

READ MORE: 3 US & 1 UK rabbis killed, 7 injured in attack at Jerusalem synagogue
Barkat said that that Shimoni's decision reminded him of the period of World War II in Europe.
"We cannot generalize in the same way that was done to the Jews 70 years ago," Barkat said. "Here, in Jerusalem, we have tens of thousands of Arab laborers. We must make a very clear distinction" between terrorists and law-abiding citizens.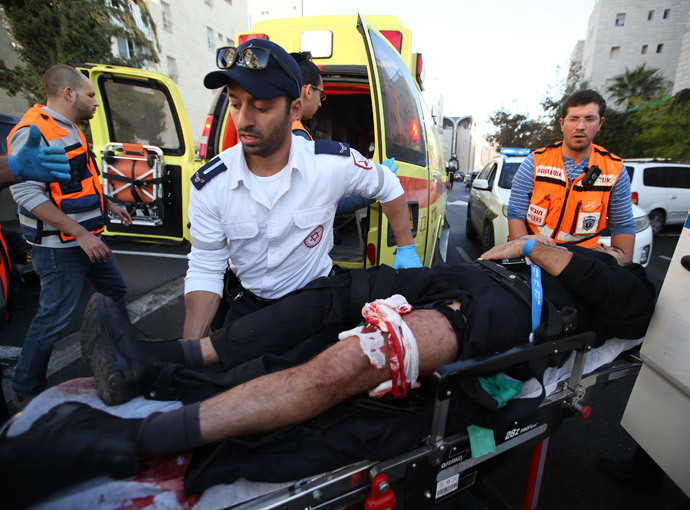 Barkat urged the residents of Jerusalem to continue employing Arab population. It was reported that the sister of one of the attackers in the synagogue November 18 was employed in Jerusalem.
But she is a "valued, excellent employee" who has been working for Jerusalem for more than a decade, said Barkat.
Tensions between Israelis and Palestinians have been running particularly high over the last two weeks and world leaders are becoming increasingly frustrated at the lack of progress in Israeli-Palestinian relations.
The Jerusalem mayor said he has introduced new plan to improve security in the city.
A total of 130 new police cruisers will be deployed in Jerusalem, with an extra 30 cruisers protecting schools and kindergartens, says a statement released by the mayor's office, cited by The Times of Israel.
Also 215 new security guards will be present in the kindergartens and schools will receive hundreds of security cameras.
"Bringing back security to the city is our most important mission," said Barkat, adding that four surveillance balloons have been deployed in the city.
You can share this story on social media: