'Hypocritical' Aussie FM at UN Ebola meeting warns against discrimination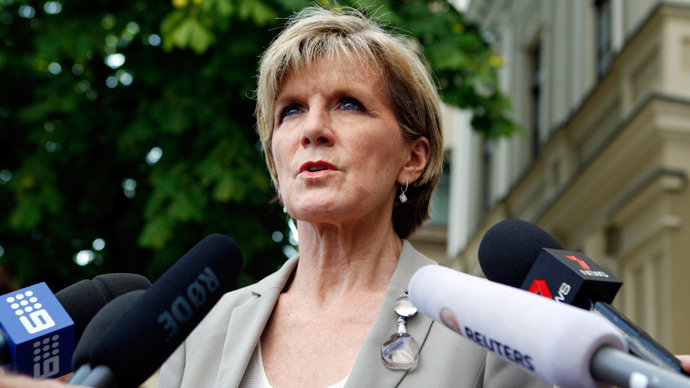 The Aussie FM has slammed discrimination against nationals of Ebola-hit W. African countries while chairing the UN Security Council. Her statement has prompted accusations of hypocrisy as Australia has imposed travel bans on these states.
"The Security Council expresses its continued concern about the detrimental effect of the isolation of the affected countries as a result of trade and travel restrictions imposed on and to the affected countries,"said Foreign Minister Julie Bishop, who read a statement from the UN Security Council in New York.
Australia assumed the rotating presidency of the Security Council for November 2014 and Bishop became the first Aussie FM to preside at the meeting.
Foreign Minister @JulieBishopMP presides at meeting #UNSC meeting on #EbolaResponse#OzPrezpic.twitter.com/JWC1RFPouW

— Gary Quinlan (@AustraliaUN) November 21, 2014
Bishop added that UN also expresses its concern over the "acts of discrimination against the nationals of Guinea, Liberia, Mali and Sierra Leone, including Ebola survivors and their families or those infected with the disease."
The Security Council called on its member states, as well as airlines and shipping companies, "to maintain trade and transport links with the most affected countries" while applying appropriate public health protocols, she said.
"The Security Council reiterates its grave concern about the unprecedented extent of the Ebola outbreak in Africa, which constitutes a threat to international peace and security."
Bishop's statement on Ebola, however, was criticized by the Australian Labor party, which pointed out that Aussie PM Tony Abbott's government had imposed bans on visa for Ebola-hit countries.
READ MORE:Sick move: Australia shuts borders to 'Ebola-affected' African countries
"The hypocrisy of this government knows no bounds," Labor party member Matt Thistlethwaite told Sky News. "They say one thing in New York and do the complete opposite here in Australia."
Once again this Abbott Government says one thing and does another. http://t.co/HCunU965q9

— Matt Thistlethwaite (@MThistlethwaite) November 22, 2014
In October, Australia became the first country to temporarily close its borders to people traveling from West African states battling against the Ebola epidemic, immigration Minister Scott Morrison announced to the country's parliament. The move came despite the fact the Ebola-free country has not sent aid workers to any afflicted regions.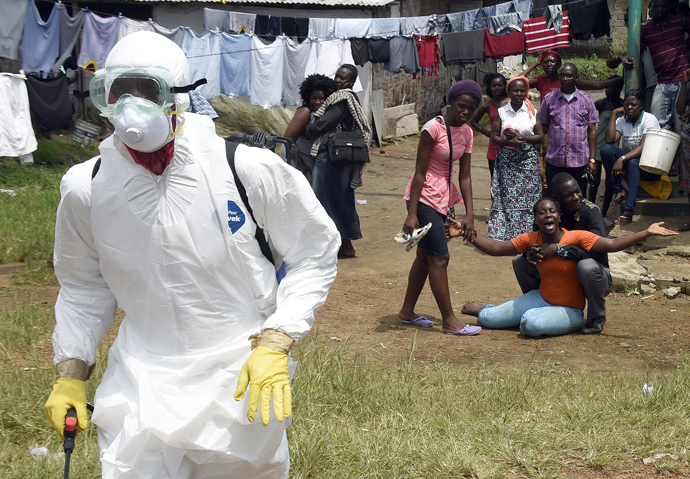 Morrison added that all non-permanent or temporary visa requests from residents of Ebola-afflicted nations, who had not already departed for Australia, would be canceled or refused.
READ MORE:Canada imposes visa ban on Ebola-hit African countries
On Friday, the World Health Organization (WHO) said that the Ebola death toll had reached 5,459 out of 15,351 cases by November 18. The WHO records 39 more deaths and 106 new cases since Wednesday.
READ MORE: Soldiers returning from W. Africa to be quarantined in Italy for 21 days
Also there have been 13,240 confirmed, suspected, or probable cases in Sierra Leone, Liberia, and Guinea, the hardest-hit countries, WHO said earlier in November.
You can share this story on social media: