Ebola-labeled vial prompts NZ parliament lockdown
Published time: 11 Nov, 2014 18:10
Edited time: 11 Nov, 2014 18:21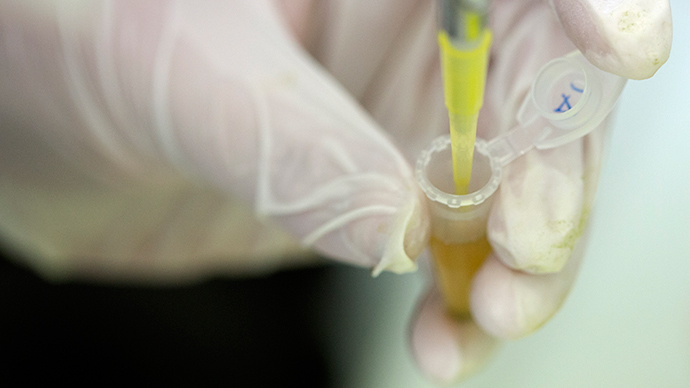 What was called a sample of the Ebola virus in an attatched letter has been sent to the New Zealand Parliament's mailroom, prompting a lockdown of the room. Just hours before, the Auckland office of the New Zealand Herald received a similar package.
Mailroom staff at the Parliament building in Wellington called the police after discovering the unaddressed package. It contained a small liquid-filled vial and documents claiming that the vial contains a sample of the deadly Ebola virus.
"Wellington Police have secured a package delivered to the Parliament mailroom today with the assistance of the Army's Explosive Ordnance Disposal team," New Zealand police said.
Before the vial was transferred to Australia for forensic testing, police swabbed it for DNA and fingerprints.
The vial discovered around 9:30pm at the Herald office underwent a similar procedure. In this case, Sky News Melbourne reported it came as part of a package from a "jihadist group." However, no further details followed.
Health officials say that the risk to mailroom staff of contamination from the bottle was "almost nonexistent."
"Police are often called to deal with and investigate the origins and contents of suspicious packages," Detective Inspector Scott Beard said about the incident.
Though most such cases turn out to be hoaxes, police "don't take any chances," added Beard.
Police said they were investigating a possible link between the two packages.
No cases of Ebola have been reported in New Zealand. The virus, which has sent ripples of fear throughout the world, has claimed almost 5,000 lives, predominately in West Africa.