Iraqi state TV confirms Islamic State group leader al-Baghdadi wounded in airstrike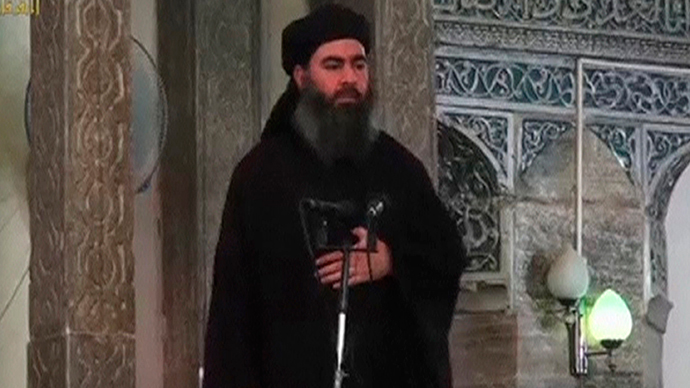 Reports of the leader of the Islamic State group, Abu Bakr al-Baghdadi being wounded in an airstrike, were confirmed by Iraqi officials and state television on Sunday. At the same time, the Pentagon said it had no such information.
Speaking on condition of anonymity, two Iraqi officials told AP that al-Baghdadi was wounded in an airstrike in the town of Qaim in Iraq's Anbar province, carried out on Saturday.
An Interior Ministry intelligence official confirmed that the IS leader was wounded citing informants within the militant group, while a senior Iraqi military official said he learned about it in operational meetings.
Neither knew the extent of al-Baghdadi's apparent injuries, according to AP news agency.
Later, Iraqi state television also reported that the terrorist group's chief had been wounded.
First reports of the self-proclaimed leader's "critical" injuries in a US-led airstrike in Iraq appeared on Saturday, with sources saying al-Baghdadi was wounded when the strike hit a convoy of military vehicles allegedly carrying a group of senior Islamic State members.
READ MORE: ISIS chief 'critically wounded' in US air strike on extremist leaders' convoy – reports
US Central Command previously announced the strikes had destroyed a convoy of armed trucks, after targeting a gathering of extremists' leaders near the city of Mosul in northern Iraq, but the Pentagon could not confirm whether al-Baghdadi was part of the escort.
Twitter accounts, affiliated with the Islamic State group, also rejected the reports, calling on supporters to ignore any news of the "death" of their leader.
You can share this story on social media: