ISIS leader's call to Muslims: Go to Iraq and Syria 'to help build Islamic state'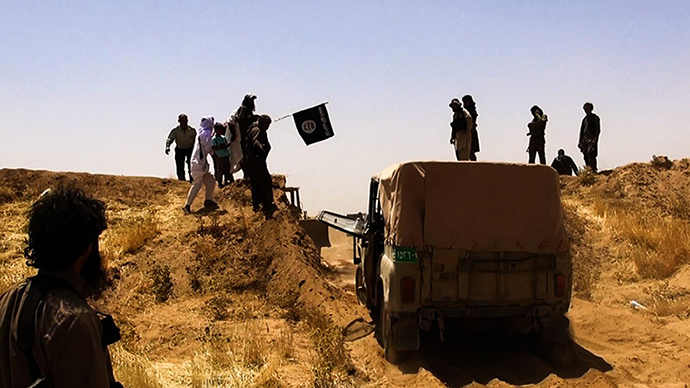 The leader of ISIS has called for Muslims to come to the newly-declared Islamic state, vowing revenge for "wrongs" committed against fellow Muslims. Abu Bakr al-Baghdadi's statement came two days after the group rebranded itself Islamic State (IS).
READ MORE: ISIS declares creation of Islamic state in Middle East, 'new era of international jihad'
In a 19-minute audiotape, al-Baghdadi is heard urging: "Muslims, rush to your state. Yes, it is your state."
"Rush, because Syria is not for the Syrians, and Iraq is not for the Iraqis," al-Baghdadi says in the tape, posted online Tuesday.
He made a special call to scholars, judges, doctors, engineers and people with military and administrative backgrounds to come "answer the dire need of the Muslims for them," AP reported.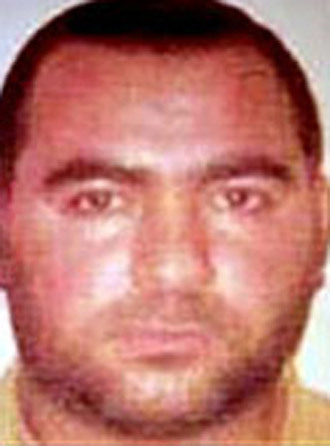 "Muslims everywhere, whoever is capable of performing hijrah (emigration) to the Islamic State, then let him do so, because hijrah to the land of Islam is obligatory," he added.
Abu Bakr al-Baghdadi listed a series of countries from the Central African Republic to Myanmar (Burma), where he said violations were being committed against Muslims.
"Your brothers, on every part of this Earth, are waiting for you to rescue them," al-Baghdadi said.
"By Allah, we will take revenge, by Allah we will take revenge, even if after a while," he said in the statement.
"There is no better effort in this blessed month or any other than jihad in God's path, so embrace this change and champion Allah's religion through jihad," al-Baghdadi said.
Al-Baghdadi also called on jihadist fighters to escalate fighting during the holy month of Ramadan, which began Sunday.
ISIS jihadists declared the captured territories from Iraq's Diyala province to Syria's Aleppo a new Islamic State, or "caliphate," on June 29, almost three weeks since they started their fast-moving offensive across Iraq.
The group removed "Iraq and the Levant" from their name and urged other radical Sunni groups to pledge their allegiance.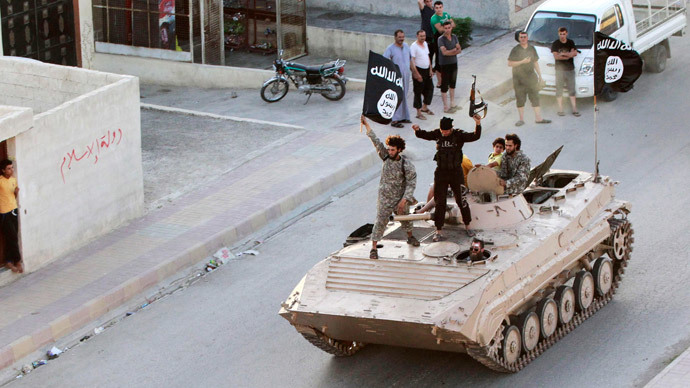 The radical Sunni militant group declared its leader, Abu Bakr al-Baghdadi, the "caliph" of the new state and "leader for Muslims everywhere."
To celebrate their declaration of an Islamic caliphate, the jihadists held a parade in Syria's northern city of Raqqa, showing off weaponry and military gear they looted from military depots in neighboring Iraq.
Starting early June, ISIS seized major areas of western and northern Iraq, committing mass killings of opposing Shiite Muslims in the region.
READ MORE: 'ISIS commits mass murder, advertises it': Iraq executions detailed
The UN has estimated that at least 2,417 people were killed across Iraq in June 2014, the majority of them civilians - the attacks by the militants making it the deadliest month in more than 20 years. Also, a total of 2,287 people were injured in attacks in the past month, according to the UN figures.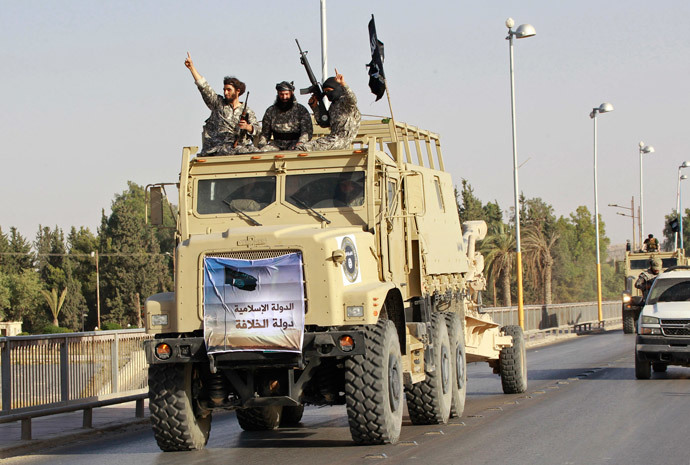 You can share this story on social media: