ISIS declares creation of Islamic state in Middle East, 'new era of international jihad'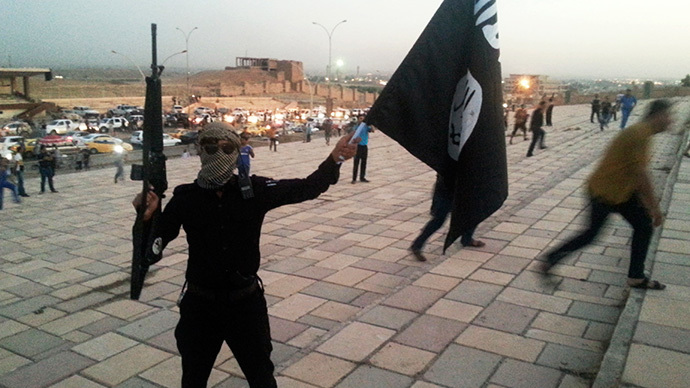 ISIS jihadists have declared the captured territories from Iraq's Diyala province to Syria's Aleppo a new Islamic State - a 'caliphate.' They removed 'Iraq and the Levant' from their name and urged other radical Sunni groups to pledge their allegiance.
Follow RT's LIVE UPDATES on ISIS offensive in Iraq
ISIS announced that it should now be called 'The Islamic State' and declared its chief, Abu Bakr al-Baghdadi, as "the caliph" of the new state and "leader for Muslims everywhere," the radical Sunni militant group said in an audio recording distributed online on Sunday.
This is the first time since the fall of the Ottoman Empire in 1923 that a Caliph – which means a political successor to Prophet Muhammad – has been declared. The decision was made following the group's Shura Council meeting on Sunday, according to ISIS spokesman Abu Mohammed al-Adnani.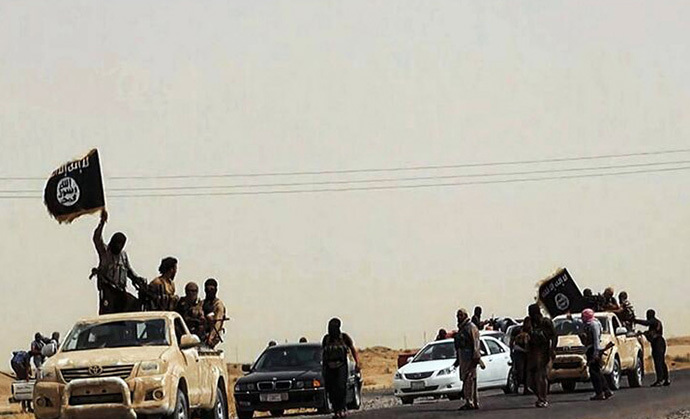 The new Islamic State has marked its borders, spanning the territory captured by the group in a bloody rampage, from Iraq's volatile Diyala province to Syria's war-torn Aleppo.
The jihadist group has also claimed that they are now a legitimate state.
The Islamic State has called on Al-Qaeda and other radical Sunni militants in the region to immediately pledge their allegiance, ushering in "a new era of international jihad."
"The Shura [Council] of the Islamic State met and discussed this issue…The Islamic State decided to establish an Islamic caliphate and to designate a caliph for the state of the Muslims," said group spokesman Adnani.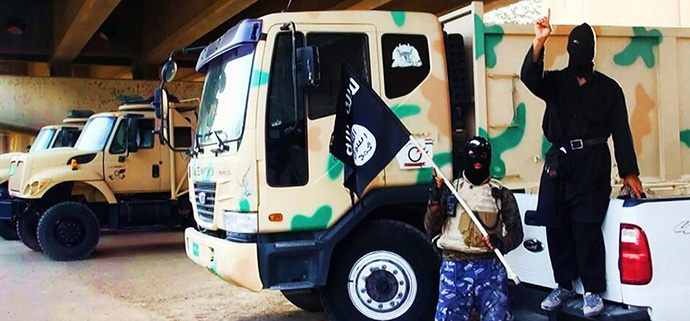 He described the establishment of the caliphate as "the dream in all the Muslims" and "the hope of all jihadists."
The militant group, notorious for its brutal violence, separated from Al-Qaeda in early 2014. It has seized major areas of western and northern Iraq in recent weeks, committing mass murders of opposing Shia Muslims in the region.
Read more: All you need to know about ISIS and what is happening in Iraq
ISIS previously made statements vowing to siege the Iraqi capital Baghdad and to march and capture the holy Shia sites of Najaf and Karbala.
Read more: Israeli PM Netanyahu endorses Kurdish independence citing chaos in Iraq
You can share this story on social media: