Great expectations: What tearing down Berlin Wall achieved - and what it didn't
Today's Berlin is full of distressing monuments to the human resilience and sacrifice experienced before the fall of the Wall. Twenty-five years on, RT takes a look at past and present divides – both real and imagined – and where they may take us next.
On Friday, the German capital was graced with 8,000 balloons, adorning the length of the old Berlin Wall. As this was taking place, RT's Peter Oliver strolled along Bernauer Strasse and other historic locations where the Wall used to run, to see the transformations that have taken place.
25 years after the Berlin Wall came down, 8,000 illuminated balloons float in remembrance. Amazing. pic.twitter.com/gu0sAvyWph

— Oliver James (@OliverJamesUK) November 7, 2014
Right on the very frontier of where the three-meter high wall used to be now stands the Reichstag and the offices of the German government. The surrounding landscape resembled a barren wasteland in the 1980s.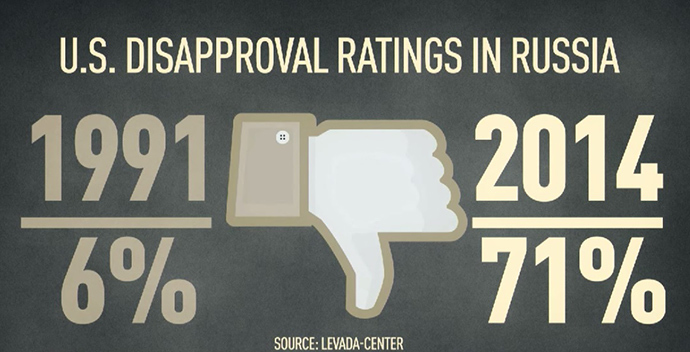 A no less iconic landmark is Potsdamer Platz, with its malls, movie theaters, myriad businesses and high-tech architecture – the bustling heart of Berlin. Like with many other such landmarks, the Wall ran slap-bang through the street. West Berliners used to climb makeshift stairs to peer at their "less fortunate" brethren.
For some, taking a glimpse at the East was motivated by pure curiosity. For others, it was the only opportunity to see their family and loved ones.
We then move to Bernauer Strasse – barely three subway stops away from the city's absolute center; and where the wall claimed its first victim in 1961. Many people would leap to their deaths from the adjoining building that ran parallel to the Wall in a desperate bid to make it to the West.

Like one of many monuments to the victims' plight and courage, the sight of the Wall there has been replaced by a beautiful park that tells their story.

And yet, while the German capital has largely left the pain of division behind, a new East-West divide is being formed, as though history never happened.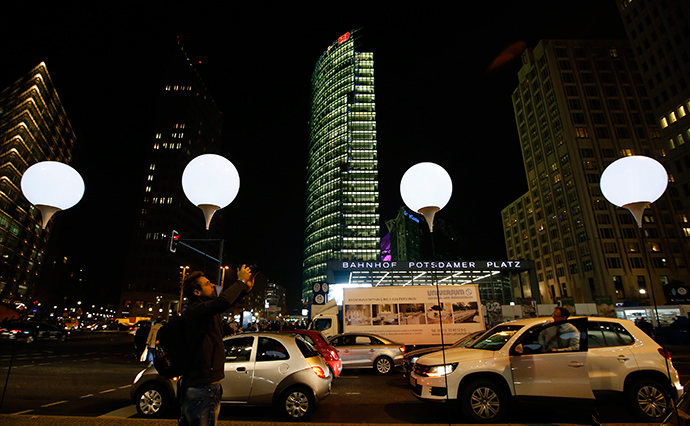 From a Cold war to… a Cold War 2.0?
Marking a quarter century since the Berlin Wall was dismantled and crowds ran to greet each other in jubilation, a warning from former Soviet leader Mikhail Gorbachev emphasizes the outright distrust between the former political blocs, which never went away: that we may see the two hemispheres on the brink of a fresh Cold War.
READ MORE: Europe may become irrelevant due to short-sighted policies – Gorbachev
The greatest achievement of Gorbachev was to cede power bloodlessly, many experts agree.
Around the same time the Wall was dismantled, a thaw in East-West relations took over. For many Russians – especially Muscovites – the appearance of the first ever McDonald's fast food restaurant signaled this. They genuinely believed that an era of economic, political and cultural exchange was beginning to take place.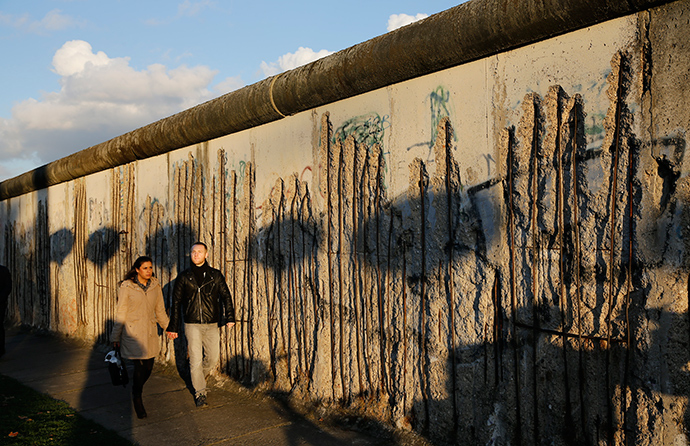 That dream soon eroded into newfound distrust and animosity. For some, perhaps, unity between the two blocs was never on the agenda. This became clear as the new Russia took a nosedive into food shortages and rampant poverty, which became forever ingrained in the minds of the 1990s generation. After all, a market economy is about competition, and Russia at the time was anything but competitive.

Then came the NATO expansion to the east, eliciting fear and distrust in Russian political and civil circles, which has led us to the present day. In 1991, disapproval of the US in Russia stood at a historic low of just 6 percent. Fast-forward to 2014, and we find ourselves at 71 percent.

World events today are an increasing testament to how the efforts at bridging the gap 25 years ago have resulted in more elaborate, yet less visible, barriers taking a toll on everyone.

According to Gorbachev, who was in Berlin to mark the anniversary of the Wall's dismantling, "what we've seen during the last month is the collapse of trust – but its roots lie in the 1990s."