'War crimes': Israeli bombs wiped out entire families in Gaza, Amnesty says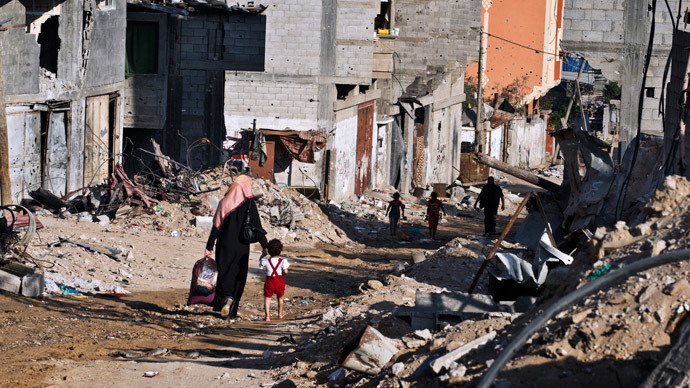 Israel used disproportionate military force during its summer operation in Gaza. Entire Palestinian families were killed when their homes were leveled by Israeli bombs falling with no warning and for little military gain, Amnesty International said.
The damning Amnesty report on Operation Protective Edge, which left at least 18,000 homes reduced to rubble or rendered uninhabitable and killed more than 1,500 Palestinians, was released on Wednesday.
"Israeli forces killed scores of Palestinian civilians in attacks targeting houses full of families, which in some cases have amounted to war crimes," the report said.
READ MORE: 89 Palestine families wiped out by Israel's Gaza campaign
The human rights organization accused Israel of "callous indifference" towards the lives of civilians, adding that the country's military may be guilty of war crimes.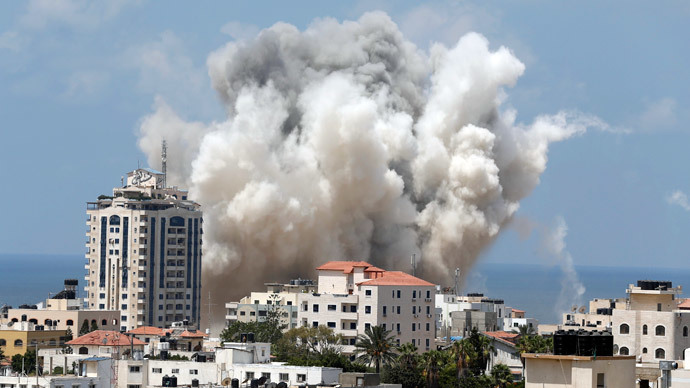 The report details eight incidents of Israeli airstrikes on Palestinian homes, which killed at least 104 civilians including 62 children.
"Israeli forces have brazenly flouted the laws of war by carrying out a series of attacks on civilian homes, displaying callous indifference to the carnage caused," said Philip Luther, Amnesty's director of the Middle East and North Africa Program.
"The report exposes a pattern of attacks on civilian homes by Israeli forces which have shown a shocking disregard for the lives of Palestinian civilians, who were given no warning and had no chance to flee."
In some of the cases investigated by Amnesty the organization managed to identify possible military targets that could have provoked the strikes. But whatever military advantage the elimination of those targets could provide, the mass loss of civilian lives accompanying them clearly outweighed them, the organization stressed.
"The repeated, disproportionate attacks on homes indicate that Israel's current military tactics are deeply flawed and fundamentally at odds with the principles of international humanitarian law," Luther said.
In other cases reported no clear military objective could be identified, the report said. If that is the case, the attacks deliberately targeted civilians and would constitute war crimes, Amnesty warned. The report added that Israeli officials would not provide justification for the attacks mentioned in the report or even acknowledge that they were indeed happening.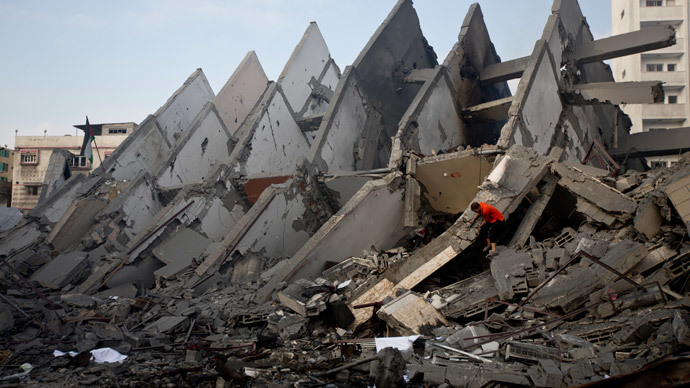 The report says the strikes had horrendous effect on survivors, who had the harrowing experience of searching for the bodies of their loved ones in the rubble of their homes.
"All I can remember are the bits and pieces I saw of bodies: teeth, head, arms, insides, everything scattered and spread," recalled Ayman Haniyeh, a neighbor living next to one of the homes destroyed by an Israeli strike.
"It was terrifying we couldn't save anyone…. All of the kids were burnt, I couldn't tell which were mine and which were the neighbors'…" recalled doctor Khalil Abed Hassan Ammar, who lived in the house. "We carried whoever we were able to the ambulance… I only recognized Ibrahim my eldest child, when I saw the shoes he was wearing…I had bought them for him two days before."
Amnesty called on Israeli and Palestinian authorities to allow independent investigation into the latest outbreak of violence in Gaza and a prosecution of alleged crimes committed by all parties involved by the International Criminal Court.
"Failing to allow independent human rights monitors into Gaza smacks of a deliberately orchestrated attempt to cover up violations or hide from international scrutiny. Israel must cooperate fully with the UN Commission of Inquiry and grant international human rights organizations such as Amnesty International immediate access to Gaza to prove its commitment to human rights," said Philip Luther.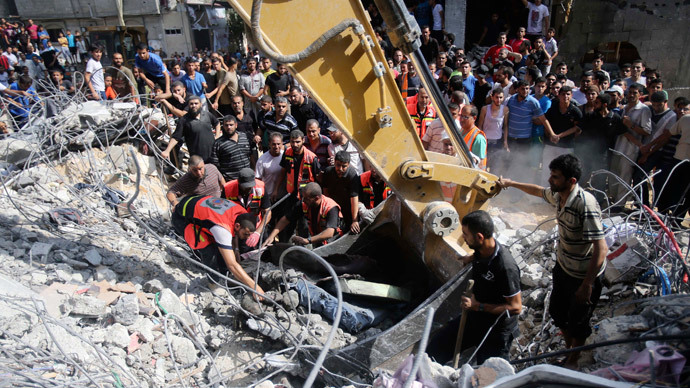 Responding to the report, Israeli Foreign Ministry said the organization had ignored "documented war crimes perpetrated by Hamas" such as using schools, mosques and civilian homes to store weapons and launch rockets at Israel. The ministry added that Amnesty had produced no evidence to back up its accusations.
Amnesty said it was forced to conduct its investigation remotely with the help of two activists on the ground because Israel denies access to Gaza for the international human rights organization. The report does acknowledge that Palestinian fighters committed war crimes, when they indiscriminately fired thousands of rockets at Israeli territory killing six civilians including one child.
Israel says it is carrying out investigations into 90 separate incidents during the latest Gaza campaign.
You can share this story on social media: