Innovative interment: Spanish city offers 'online' burials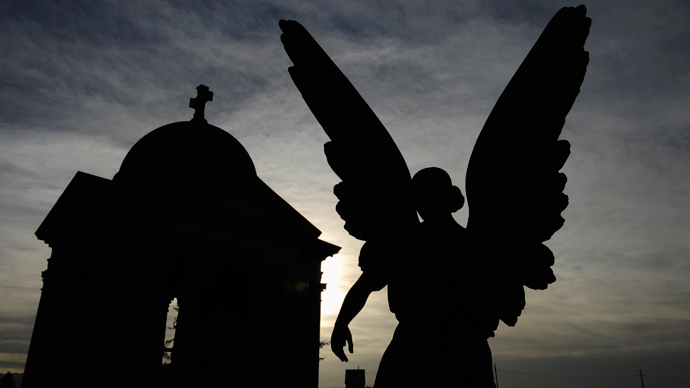 Authorities in the Spanish city of Valencia are set to provide an online funeral service. The idea is to stream live footage from the chapel and crematorium for those who cannot pay their last respects in person.
Families who book the service will get a special code to access the footage on the Online Farewell website. The system ensures confidentiality, and the code can be given to other relatives and close friends.
"Valencia is the first city in Spain, and as far as we know, in the world, to offer this service," local councilor Lourdes Bernal told Spanish daily 20 Minutos.
Various US companies have been offering live streaming for private funerals for years, but Valencia's move is the first such service to be offered by city authorities.
The service is due to start on November 17, and is particularly useful in Spain, where legislation demands all funerals be carried out no later than 48 hours after death. It means that not all relatives and friends can get to funerals within the given time.
The online service will be available for any religion or secular ceremonies, and its goal, according to Lourdes Bernal, is "to give people the chance to cope with an ordeal as bitter as the loss of a loved one, a family member or a friend, and if they can't physically attend the farewell ceremony."
A firm in Barcelona has also said it will launch a similar service before the end of the year. The service of streaming "is a reality of a society that is getting more globalized and multicultural," director of the Altima funeral house, Josep Ventura, told El Mundo newspaper.
Altima is also offering to erase the so-called digital trail of the deceased person, including all social network profiles and e-mail data.
Another Catalan firm, Memora, pushed funeral traditions even further, offering to spread ashes in the stratosphere. The price tag for this is from €3,000-4,000.