'This is apartheid!' Israeli minister blasts bus segregation for Palestinians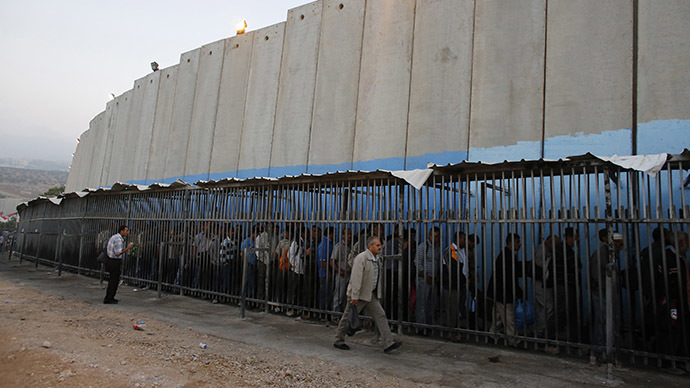 Requests for separate buses for Palestinians in Israel are "unacceptable" and resemble "apartheid," the country's Justice Minister said, adding that this kind of discrimination is banned by Israeli law.
"It's intolerable, the claims that they [the settlers] need their own buses, because one [Palestinian] didn't get up for a woman or an elderly person, and another wasn't nice to them. This is apartheid!" Israeli Justice Minister Tzipi Livni said.
"That's something I find unacceptable, and I'll work against it," she vowed. "This is discrimination that's forbidden by Israeli law."
Livni's statements come after the country's Defense Minister Moshe Ya'alon decided that West Bank Arabs working in Israel should have their own segregated public buses when traveling to and from Israel via a single crossing.
READ MORE: Israel Apartheid? Palestinians to be banned from West Bank settlers' buses
Prior to Ya'alon's ban, Palestinian workers were already being forced to cross into Israel via that particular checkpoint, but were free to return at multiple locations.
The new measures are supposed to prevent illegal overnight stays and make it easier for Israelis to track those entering and leaving.
Meanwhile, the Israel Defense Forces (IDF) also concluded that Palestinians working in Israel are not a security threat, The Jewish Chronicle Online reported.
The debate around a separate transportation system has been raging for some time now. Israel's Transportation Ministry said it had been considering separate bus lines for Palestinians as early as November 2012.
You can share this story on social media: