#Shameless: People don ISIS attire for Halloween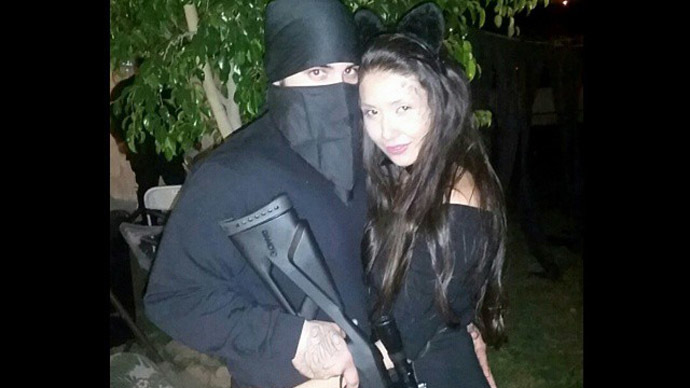 The headless horsemen was once enough to capture imaginations on Halloween. But with real life monsters filling the popular imagination more than tales of lore, some have thrown taste out the window by dressing as ISIS militants for All Hallows' Eve.
Ummmm, no, that's a homeless vet who stumbled upon a Keffiyeh and a butcher's knife at the Salvation Army.
MT @ellievhall: Apparently A Lot Of People Are Dressing Up As ISIS For Halloween This Year pic.twitter.com/yE6TejlTuu

— S.M (@redsteeze) October 28, 2014
Guess what we are pic.twitter.com/qnyjJ9yumZ

— Dakota Echeverria (@ForeignPussy) October 25, 2014
At least two of them raided their mother's wardrobe for their costumes.
Where's the Halloween parties... Isis will be there. #Skinnypic.twitter.com/qneZMtpt2U

— T.J (@Skinny215) October 27, 2014
Seriously, the clowns are scarier.
LmaO, , tHiS piC thOo. .mE n mY niGgAs @syphen486 n @grumpy_chris23 haviNg a liL HALLOWEEN FUN THIS WEEKEND! yeSs im a #TERRORIST #ISIS #MEMBER #SNIPER #JUSTFORFUN #LAUGHALITTLE #BEARDGANG #UCANTSEEME

A photo posted by Jonathan (@keno_486) on Oct 10, 2014 at 7:44pm PDT
Nimrod really lives up to his name.
My ISIS halloween costume pic.twitter.com/7PhM9K7LwT

— Nimrod Kamer (@nnimrodd) October 19, 2014
No, no we won't.
Halloween Costume Idea Dress up as Half terrorist and half Vanilla Ice. You'll be... "ISIS, ISIS, Baby" pic.twitter.com/hClZHxbiRh

— Ignoble Savage (@drayzze) October 8, 2014
But human decency or self-respect are nowhere to be found.
A photo posted by Austin Young (@conloslobos) on Oct 10, 2014 at 5:35pm PDT
People dressing as the Islamic State for Halloween? Honestly you need Jesus.

— rai rai (@seraijah) October 29, 2014
And a pair of pants wouldn't hurt either.
My bf & I making it on BuzzFeed lol #ISIS#husbandandwifepic.twitter.com/6yVU9ZyXEy

— lil mama (@coastwithher) October 28, 2014
Seriously??? Someone needs to call child protective services.
Shocking kids ISIS Halloween Costume news shocker practice beheading pic.twitter.com/2ItbunV8Cc

— Freedom Truth (@Anonymous2Truth) October 24, 2014
Look, there is only one Isis you should be thinking about dressing as this Halloween.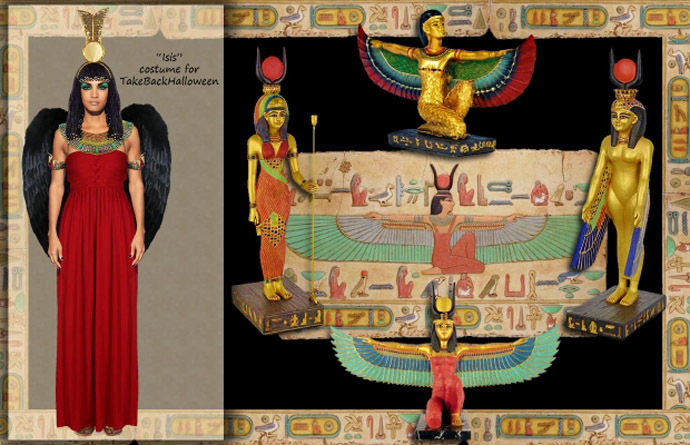 Otherwise, please just don't be "That Guy" (or "Girl"). Happy Halloween.
You can share this story on social media: