Ottawa gunman pre-attack video: 'Ideological, political motives exposed'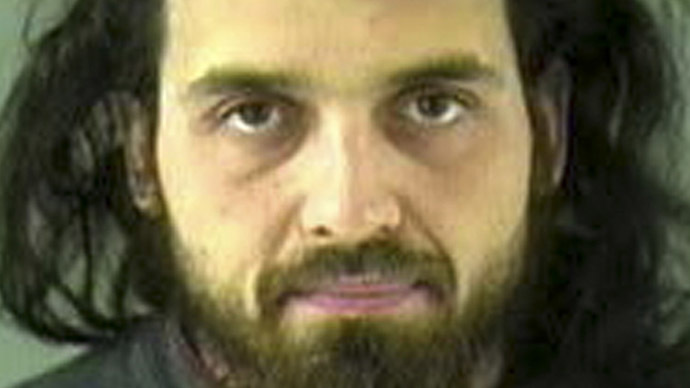 Before launching his attack on Canada's National War Memorial and the Parliament, the Ottawa gunman had recorded a video which police says proves that he was driven by ideological and political motives.
Authorities now have "persuasive evidence that Michael Zehaf-Bibeau's attack was driven by ideological and political motives," Royal Canadian Mounted Police Commissioner Bob Paulson said in a statement.
Paulson did not say how police got a hold of the video or what was shown in it. Paulson added that the video cannot be released at this time as detailed analysis is being conducted.
"The RCMP is conducting a detailed analysis of the video for evidence and intelligence. You must understand that we cannot release this video at this time and I would ask for your patience in this regard," the statement read.
Paulson said that a rifle in possession of Zehaf-Bibeau came from his aunt's house in Mont Tremblant, Quebec, and they're looking into how the 32-year old Canadian born got the "old and uncommon" rifle.
Police allege that Zehaf-Bibeau earned "a considerable amount of funds" by working in the Alberta oil fields. Paulson said authorities are also investigating "numerous individuals in the days leading up to this attack."
Meanwhile Zehaf-Bibeau's mother, Susan Bibeau, believes her son acted in despair, doubting that her offspring had been radicalized. In a letter published by Postmedia News, Susan Bibeau called her son an "unhappy person at odds with the world" often mentally unbalanced. She says Michael wanted to find peace by studying the Koran in Saudi Arabia.
Bibeau says Michael was furious when Canadian officials refused to grant him his passport.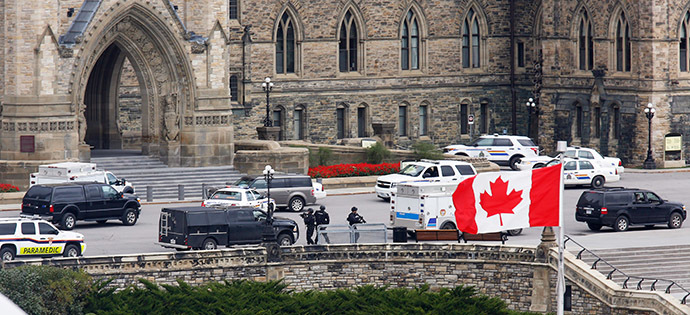 "He felt cornered, unable to stay in the life he was in, unable to move on to the next one he wanted to go to," writes Bibeau. She says "he acted in despair" and not "on behalf of some grand ideology or for a political motive."
On Wednesday morning, Zehaf-Bibeau approached the National War Memorial in Ottawa where reservist Nathan Cirillo was standing guard with a purely-ceremonial weapon. The assailant opened fire on the guard and killed him with a hunting rifle identified by police as a 30-30 Winchester lever-action gun.
MORE:CCTV video captures Ottawa gunman's parliament rampage
He then dashed towards the parliament building, where MPs including the Prime Minister were meeting that morning, exchanging fire with parliamentary security guards. Three people were hospitalized in the storm of bullets he unleashed on Parliament Hill before he was killed.