Boeing back to business in Iran, first time since 1979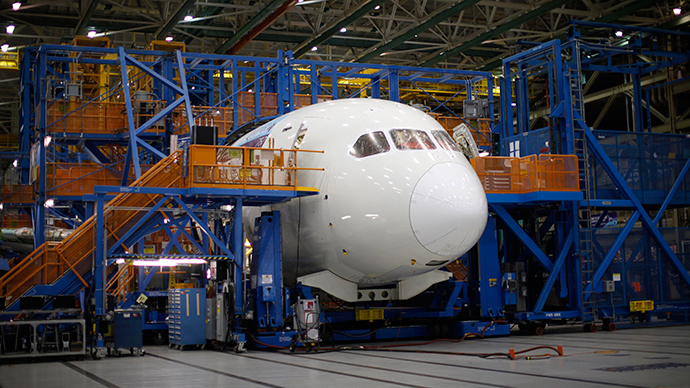 In a sign of warming relations with Tehran, American aerospace company Boeing announced it sold products to Iran Air in the third quarter, ending a 35-year freeze that began with the 1979 US hostage crisis.
Boeing, taking advantage of reduced sanctions against Iran, which agreed in November 2013 to halt all nuclear-related research for six months, reported it sold "aircraft manuals, drawings, navigation charts and data" to the Iranian national carrier.
READ MORE: Iran's Rouhani blames 'certain intelligence agencies' for rise of global extremism
Although no aircraft or spare parts were included in the $120,000 worth of sales, the news points to a better investment climate between Boeing and Iran, which is operating a fleet of rapidly-aging Boeing aircraft.

The US Treasury Department issued a license in April that permitted Boeing to provide "spare parts that are for safety purposes" to the Islamic Republic for a "limited period of time."

Although the US aerospace and defense company is not permitted to sell aircraft to Iran, it said that more parts could be sold to Iran Air in the future.

"We may engage in additional sales pursuant to this license," it added.

International relations with Iran dramatically improved following an interim nuclear agreement between Tehran and the P5+1 group of global powers in November 2013. Following the deal, the US, France, Britain, Russia, China and Germany agreed to reduce sanctions against Tehran.

Since the sanctions regime was put in place, Iran has experienced its share of air catastrophes.
READ MORE: US airstrikes to support Iranian Revolutionary Guard's offensive in Iraq?
On January 9, 2011, an Iran Air Boeing 727 made a forced landing outside Tehran-Mehrabad Airport, resulting in 105 fatalities.