32 civilians killed over month in US-led anti-ISIS airstrikes in Syria – monitor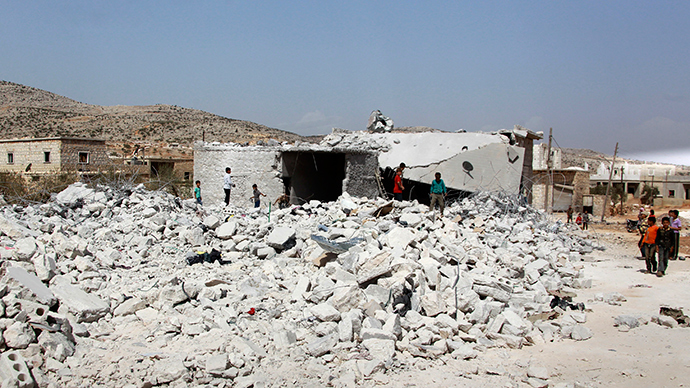 At least 32 civilians, including women and children, have been killed in US-led airstrikes against Islamic State militants in Syria, said a monitoring group. All in all, 553 people died in the month-long campaign against the extremists.
Anti-ISIS coalition bombing terrorist positions in Iraq and Syria LIVE UPDATES

Among the 32 civilians killed there were six children and five women, said the Syrian Observatory for Human Rights (SOHR), a UK-based group.

The majority of deaths – 464 out of 553 were the members of Islamic State (IS, formerly ISIS/ISIL). Fifty-seven fighters from Al-Nusra Front, an affiliate of Al-Qaeda in Syria, were also killed in the campaign.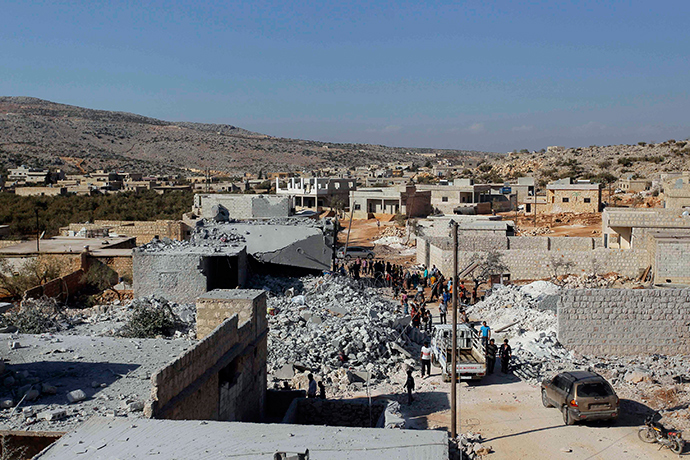 According to the observatory director Rami Abdel Rahman, the "vast majority" of militants killed in the airstrikes were foreign fighters who joined IS militants in Syria, reported AFP.

According to the monitor, the US-led airstrikes were carried out in five Syrian provinces, including Aleppo, the most populous governorate, in the north of the country. Four other provinces where the strikes hit their targets were Deir al-Zor (east), Idlib (northwest), Raqqa (north) and al-Hassakah (north).

The US justified its strikes in Syria under Article 51 of the UN Charter, which says countries have rights to engage in self-defense against an armed attack.

"Nothing in the present Charter shall impair the inherent right of individual or collective self-defense if an armed attack occurs against a Member of the United Nations, until the Security Council has taken measures necessary to maintain international peace and security," the article states.

US military targets ISIS, 2 days & 25 airstrikes in Syria and Iraq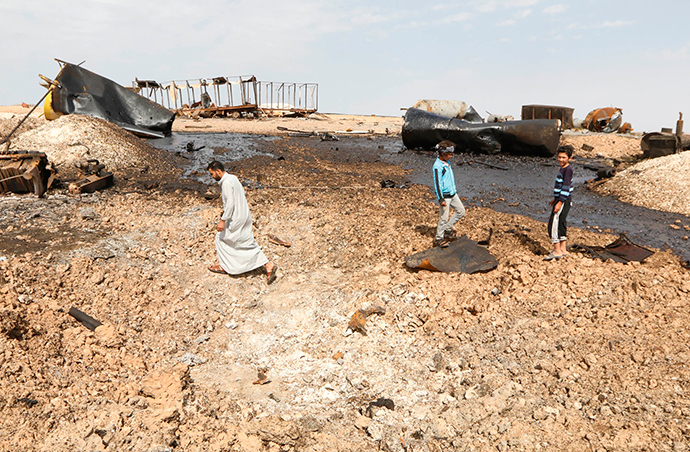 On Saturday, the SOHR said that 10 civilians, including a child, were killed in US-led airstrikes.

However, Washington said there is no evidence to prove the information of Observatory's report from Saturday.

"We have seen no evidence at this time to corroborate claims of civilian casualties. I can assure you that before any mission, every precaution is taken to ensure civilians are not harmed," US Central Command spokesman Colonel Patrick Ryder said.

"Regardless, we take reports of civilian casualties or damage to civilian facilities seriously and we have a process to investigate each allegation," he added.

IS militants have been capturing territory in Iraq and Syria since June, taking cities in both countries. The US-led coalition started bombing IS targets in Iraq in August, and in Syria in September.