10 civilians killed in US-led airstrikes in Syria – watchdog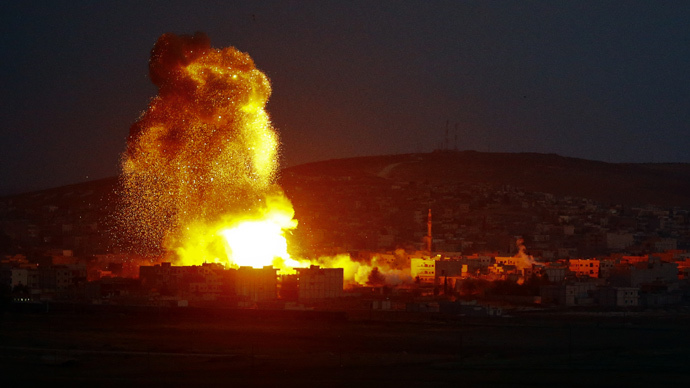 At least 10 civilians have been killed in coalition airstrikes against Islamic State forces in eastern and northeastern Syria, according to a monitoring group.
The Syrian Observatory for Human Rights said Saturday that the civilians were killed in two regions – the eastern Deir al-Zor province and the northeastern province of al-Hassakah.
Seven people were killed in an airstrike on a gas station near Koniko gas factory near the town of al-Khasham in Deir al-Zor province on Friday.
In al-Hasakah province, three civilians – including a child under the age of 18 – were killed when airstrikes targeted oil fields near Kabiba village, south of the province's capital. There is no information on whether there were workers in the local oil fields or not, the monitoring group added.
However, Washington said there is no evidence to back this information.
"We have seen no evidence at this time to corroborate claims of civilian casualties. I can assure you that before any mission, every precaution is taken to ensure civilians are not harmed," US Central Command spokesman Colonel Patrick Ryder said.
The US-led coalition started bombing Islamic State targets in Syria in September. The coalition began an operation in Iraq in August.
You can share this story on social media: