Girls in the army: Norway passes bill on mandatory military service for women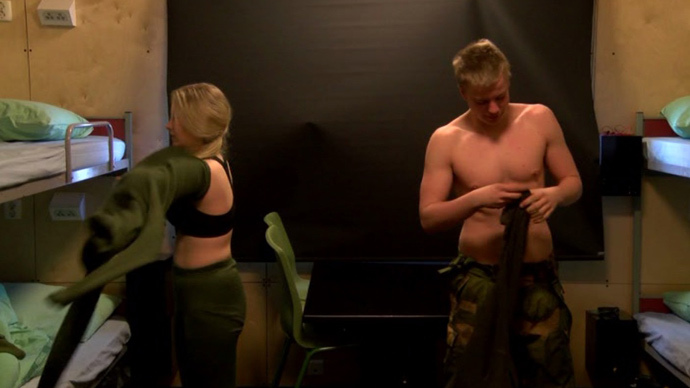 The Norwegian parliament has voted in a strong majority on a bill aimed at extending mandatory military service to females. If the legislation is approved, all women in the country will be subject to the same conscription conditions as men.
The proposition, which was first announced in June 2013, was passed in Oslo this week, with 96 parliamentarians voting in favor of gender equality in the army. Only six voted against it.
"We do not really need more conscripts but we wish to extend military service to the entire age group to attract more motivated and more competent recruits," Norwegian Minister of Defense Ine Eriksen Soreide said.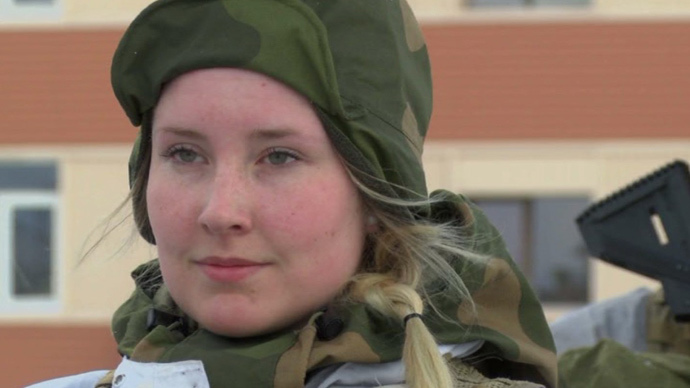 If the bill is enacted, all medically fit women between 19 and 44 years old will have to serve at least 19 months of mandatory duty in the armed forces. It will apply to women born in Norway from 1997 onwards, with the first service in the summer of 2016. Women will also be subject to conscription during wartime.
Currently, women constitute just above 10 percent of military conscripts in Norway, serving in the armed forces on a volunteer basis. The initiative of compulsory military service for all citizens regardless of gender makes Norway the first European country to make such a decision in peacetime.
Outside Europe, military service is mandatory for both men and women in Israel.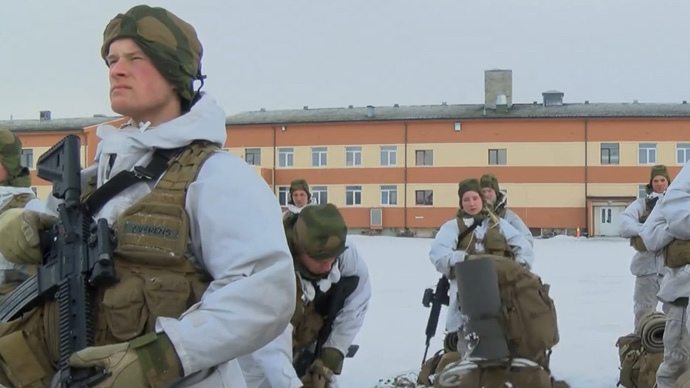 Earlier this year, the Norwegian army started testing unisex dormitories. Women soldiers shared bedrooms with male recruits at one of the country's military bases.
"Even though there is a girl in the room, it doesn't mean there are any romances. We are just soldiers," conscript Mathias Hoegevold told Ruptly news agency.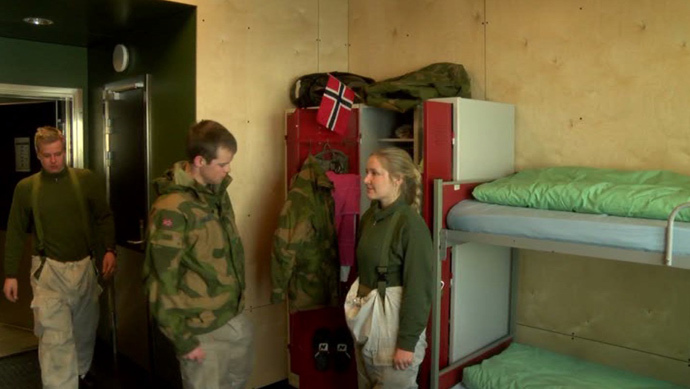 In August 2013, the country's military officials announced that men in the army would be permitted to grow their hair long and keep it in ponytails, after a male officer complained it wasn't fair that only women were allowed to have longer styles.
If enacted, the new bill for mandatory female service will include provisions for the use of gender-neutral language.
Before being written into law, the proposition must be approved in the second reading. Voting is expected to take place later this term.
You can share this story on social media: