France to send 3 more jets, warship to Gulf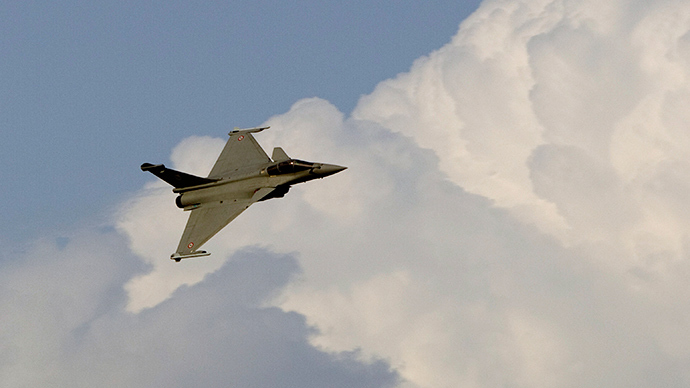 France is to dispatch three more Rafale fighter jets to its airbase in the United Arab Emirates and a warship to the Gulf, bringing the number of French planes taking part in bombing raids against ISIS to nine, the defense ministry said Wednesday.
The French contribution is part of US-led coalition efforts to support Iraqi and Kurdish forces who are battling Islamic State militants in Iraq.
"This will increase our support to Iraqi forces in terms of surveillance and will provide a naval capacity to take part with our allies in the control of air space in the zone," said the ministry in a statement.
The beefing up of France's military capacity in the region comes after French planes struck targets in Iraq last Thursday.
READ MORE: France launches first strike against ISIS in Iraq
Australia also announced Wednesday that it will fly intelligence gathering and refueling aircraft over Iraq in support of US-led airstrikes. Australia has already sent 200 Special Forces soldiers and 400 Air Force personnel to the United Arab Emirates, but has yet to decide if it will actively participate in airstrikes against the Islamic State. Australian Prime Minister Tony Abbott said this would need the support of the Iraqi government.
The Australian government also ensured the passage of the Security Legislation and Amendment Bill by parliament on Wednesday. The bill grants Australian intelligence agencies more power to share information and conduct operations against domestic extremists.
READ MORE: Australia to deploy 600 troops, fighter jets to help battle Islamic State – PM
The US and its collation partners have so far carried out 306 airstrikes against Islamic State targets – 230 in Iraq and 76 in Syria, according to US Rear Admiral John Kirby.
You can share this story on social media: