Australia to deploy 600 troops, fighter jets to help battle Islamic State – PM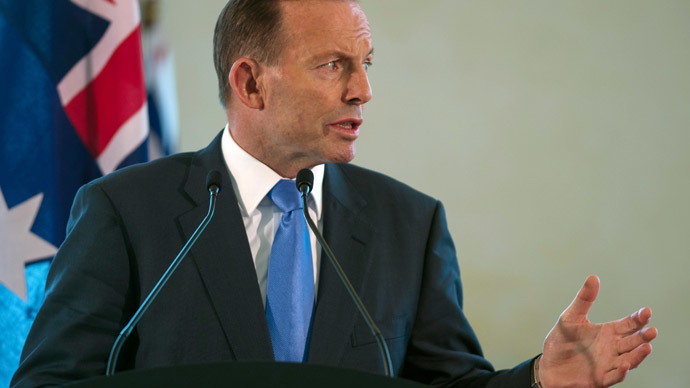 Australia is set to deploy hundreds of troops against Islamic State militants in Iraq. The task force, which will include Special Forces military advisors and assault jets, will be stationed in UAE as part of a "humanitarian operation."
Five years after the complete withdrawal of Australian troops from Iraq in July 2009, Australia's Prime Minister Tony Abbott announced that the country's military would be returning to the Middle East, this time to help defeat militants from the Islamic State, formerly known as the Islamic State of Iraq and the Levant (ISIS / ISIL). The decision was preceded by a formal request for help from the government of new Iraqi prime minister Haider al-Abadi, as well as from the United States, which has already "declared war" on Islamic State.
"It is right for Australia to do what it prudently and proportionately can to support international efforts to prevent the spread of ISIL, roll back its gains and alleviate suffering in Iraq," Abbott said in Darwin after meeting with the Cabinet and the National Security Committee earlier Sunday, where the decision on sending troops to the Middle East was taken.
It was the beheading of British aid worker David Haines by an Islamic State militant that has finally compelled the Australian authorities to make the decision, said Australia's PM. He added that this act of terror "should make all of us more resolved than ever to do whatever we reasonably can to disrupt, degrade and if possible destroy this movement."
Most of the personnel to be deployed to the United Arab Emirates will be servicemen of the Royal Australian Air Force (RAAF).
The Australian task force to be deployed against the Islamic State will consist of eight F/A18 Super Hornet jets, one E-7A Wedgetail Airborne Early Warning and Control aircraft, one KC-30A multi-role aerial tanker and transport aircraft, 400 Air Force personnel to support air deployment and 200 military officers, including a Special Forces team to operate as "military advisers" to Kurdish Peshmerga self-defense fighters and other forces fighting the jihadists.
The RAAF already has C-17 Globemaster and C130 Hercules transport aircraft deployed at al-Minhad Air Base south of Dubai, UAE, which have joined a multinational force providing airlift assistance with transportation of military equipment, arms and munitions to Iraqi forces, Abbott announced two weeks ago. The new force coming to the UAE is expected to be deployed at the same airfield.
PM Abbott insisted that Australia is "not deploying combat troops but contributing to international efforts to prevent the humanitarian crisis from deepening."
"Again I stress that this is essentially a humanitarian operation to protect millions of people in Iraq from the murderous rage of the ISIL movement," he said.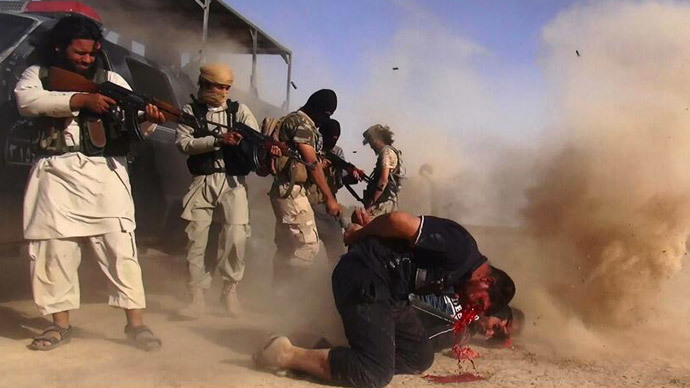 Abbott said that at least 60 Australian citizens are believed to be fighting in the ranks of Islamic State and other terrorist groups, while about 100 others are supporting these extremists.
"Australia is prepared to engage in international operations to disrupt and degrade ISIL because of the threat that this murderous death cult poses not just to the people of Iraq, not just to the people of the Middle East, but to the whole world, including to Australia," he said.
"Again I stress that this movement is neither Islamic nor a state. It is a death cult reaching out to countries such as Australia," Abbott said, adding that presence of the country's troops in the Middle East is about "taking prudent and proportionate action to protect our country and to protect the wider world against an unprecedented terrorist threat."
"There are obviously further decisions to be taken before Australian forces will be committed to combat operations in Iraq," he said.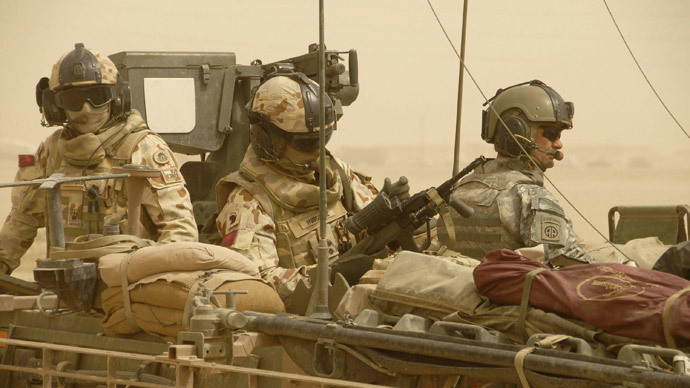 The force being formed against the Islamic State is "not simply something that is an American-Australian operation," Abbott said, stressing that the Australian military would be acting as part of an international coalition comprising "the United States, the United Kingdom, France, Canada, Jordan, Bahrain and the United Arab Emirates, as well as Australia."
You can share this story on social media: