9 killed, 30 injured in shelling in Donetsk, E. Ukraine, school hit
At least nine people were killed and 30 others injured in Donetsk after a school and a bus stop came under fire, reportedly from Ukrainian army positions.
Three people died at the school and six others were killed at the bus stop, Donetsk City Council said in a statement on its website.
No children were killed in the shelling of school №57 on Wednesday, but the debris from the blast left two parents and a biology teacher dead.
The city council earlier stated that all 70 children studying at the school were in the building at the moment of the strike. They were hastily evacuated. The school building was damaged in the attack.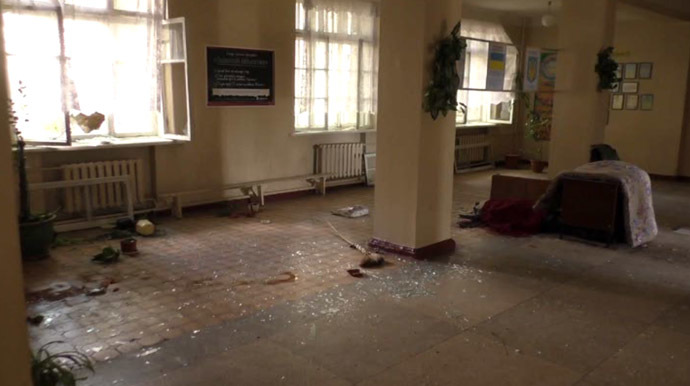 The Russian Foreign Ministry describes the attack is a cynical and blatant breach of international law.
"The particular cynicism of this shelling is the very fact that today was the children's first day at school. And on this day, artillery directly targets them. These are blatant, intolerable things," the ministry's human rights ombudsman Konstantin Dolgov said.
Public transport has been changing routes due to the shelling.
One hundred and forty-six schools in the self-proclaimed Donetsk People's Republic had commenced classes out of 150, Minister of Education of Donetsk People's Republic Igor Kostenok said.
A ceasefire between the Ukrainian government and the Donetsk and Lugansk People's Republics' authorities was signed in Minsk, Belarus, on September 5.
You can share this story on social media: