Terror from Middle East, Africa on way to Europe - Egypt president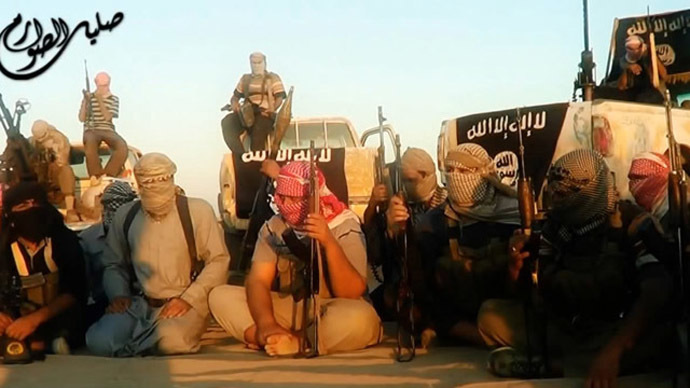 Egypt's President Abdel Fattah al-Sisi has warned there is a chance of conflicts in the Middle East and Africa spilling over to Europe, and has called for a "comprehensive strategy" in combatting the threat.
Sisi voiced his concerns during a Tuesday's meeting with French Defense Minister Jean-Yves Le Drian.

The president said there was "the risk of the spread of radicalization in the Middle East and Africa, which will be extended inevitably to Europe, especially the countries north of the Mediterranean." He urged a "comprehensive strategy" by the international community to handle the threat.
Still, Sisi would not want to see a foreign intervention in the neighboring turbulent Libya, he warned earlier. And that's something Le Drian is campaigning for, saying that French troops currently deployed in the Mali war could move northeast into Libya to fight radicals there.

"The south [of Libya] is a sort of hub for terrorist groups where they come to resupply— including with weapons - and reorganize," Le Drian said on Tuesday. "In the north, the political and economic centers of the country are now at risk from falling under jihadist control."
Europe does have a reason to worry, according to geopolitical analyst Eric Draitser.

"Not only are there large expatriate immigrant populations in a variety of countries in Europe that come from that region, also there's just the obvious proximity between Libya, North Africa and Southern Europe, which of course would be a highway to the rest of Europe," Draitser told RT.

Governments across Europe have been worried about citizens travelling to fight with the so-called Islamic State (IS, formerly ISIS or ISIL) and then possibly bringing their terrorist skills back to Europe.

France's Interior Minister Bernard Cazeneuve warned on Sunday that 930 France's residents and citizens, including 60 women, were either already fighting in Iraq and Syria or were planning to go there.

READ MORE:Nearly 1,000 Frenchmen join jihad, dozens of women and kids 'stopped en route'

Islamophobia and the rise of right-wing parties in Europe could be blamed for the increasing numbers of Muslims there willing to go join the Islamic State fighters, Mia Bloom from the Center for Terrorism and Security Studies believes.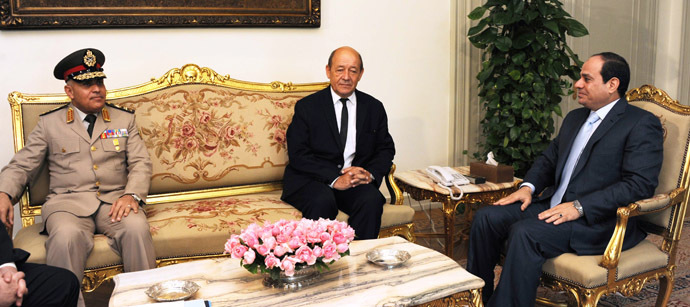 "One of the reasons that the European Muslim women who have gone have posted on Facebook, Twitter and social media is that they have said the increase of radical hate in Europe, right-wing parties that have brought with them anti-immigrant feelings, Islamophobia – that is one of the things that pushed them to live in the Islamic Caliphate so that they could live unmolested in an Islamic environment and they wouldn't be marked for wearing the hijab, they wouldn't be spat on or treated badly," Bloom told RT.

READ MORE:'Anti-immigrant policies and Islamophobia push Muslims to join ISIS'

And it's not only Europe that's vulnerable to the spillover of the conflicts in Africa and the Middle East. In the US, the city of Minneapolis, Minnesota, is said to have become a recruiting ground for Islamic extremists. The city's large Somali community is being targeted.

"What we are seeing is that the community in Minneapolis, which previously was being sent to Somalia to join Al-Shabaab has now been routed to Syria to join the Islamic Caliphate," Bloom says.

She adds the recruiters cultivate the feelings of guilt in young Muslims living in the West, accusing them of enjoying their lives, while there are Muslims suffering in the Middle East.

The threat of the Middle East conflict spillover has been felt as far as in Australia, which raised its terror threat level to 'high' from 'medium' last week, fearing Australian citizens returning from Iraq and Syria after having fought with the Islamic State forces.

"There are people with the intent and the capability to mount attacks here in Australia," Prime Minister Tony Abbott said.