Tear gas in Istanbul as hundreds rally over construction worker deaths (PHOTOS, VIDEO)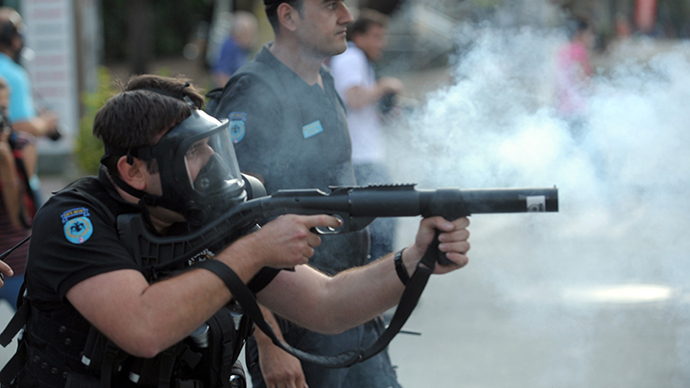 Turkish police fired water cannon and tear gas at protesters in Istanbul, where hundreds rallied to vent anger over the deaths of 10 construction employees. The workers were killed Saturday when their elevator crashed down from the 32nd floor.
More than 1,000 people gathered in the upmarket Istanbul district of Mecidiyekoy, where the accident happened, to express their outrage at what they see as Turkey's lax safety measures on construction sites and in the workplace.
"This is not an accident, this is not destiny, this is murder!" the crowd shouted. It was the first major confrontation between demonstrators and authorities since divisive former Prime Minister Recep Tayyip Erdogan won the presidential election and was inaugurated at the end of last month.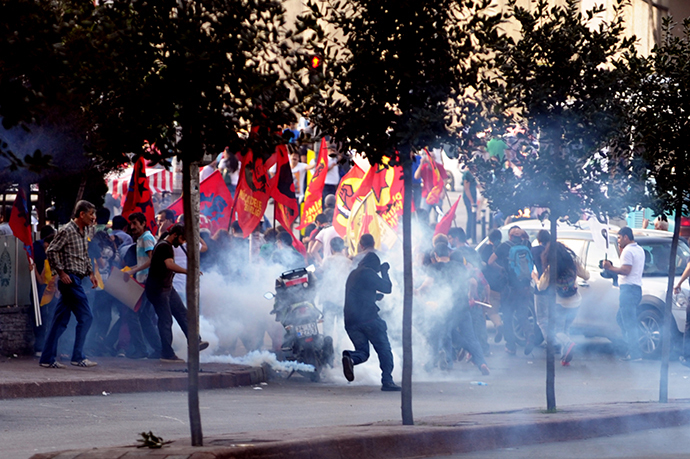 Many of the demonstrators were allied to the Socialist Democracy Party (SPD). When the dispute continued and police were ordered to put on their masks in anticipation of using tear gas, one 24-year-old worker, Omer Oztekin, put himself between the protesters and police.
"I have a request: Don't fire gas. Let them hear our voice. Your relatives may be working here too. You have become police. Not everyone can be a policeman. You may have 3,000 or a 4,000 lira salary. But we risk our lives for 2,000 liras here," he told AFP.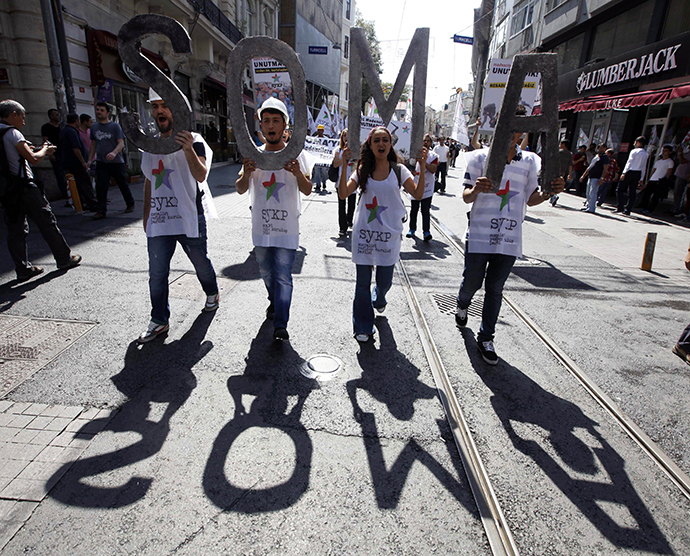 The exact cause of the accident at the Torunlar Center is still unclear, although authorities have said an investigation has been launched.
There have been claims that the elevator broke down two weeks ago and that the funds had still not turned up to repair it.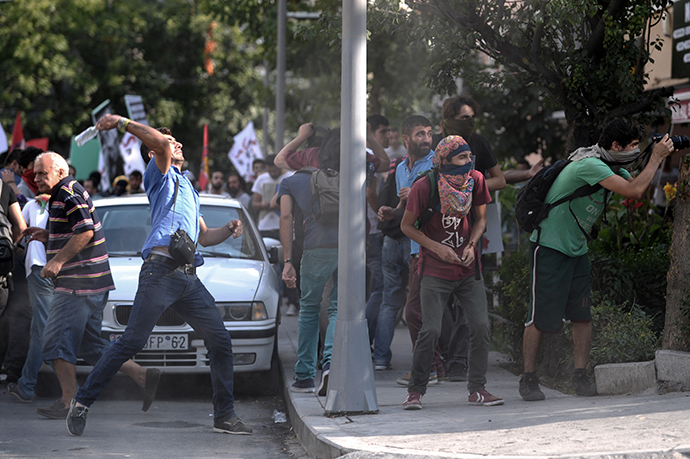 Labor and Social Security Minister Faruk Celik said the accident happened when a freight elevator slipped off its rails.
"We will go after [the guilty people] if there is any negligence or shortcoming," he said.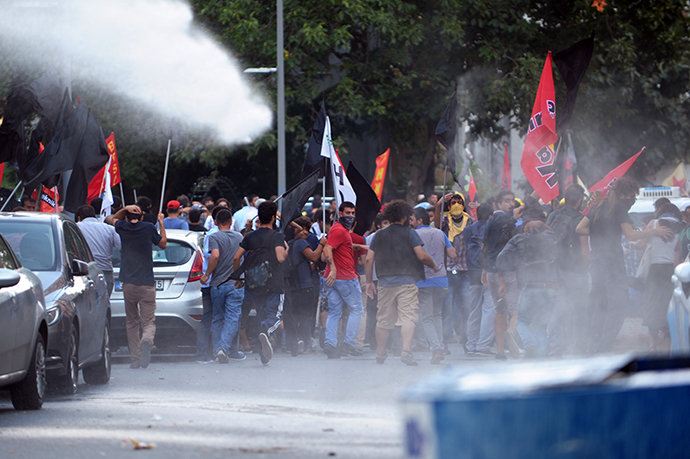 However, the building owner remained defiant and denied any responsibility or even any technical problems with the lift that went flying off its safety rails.
"Authorities and the prosecutor will decide," he said at a press conference.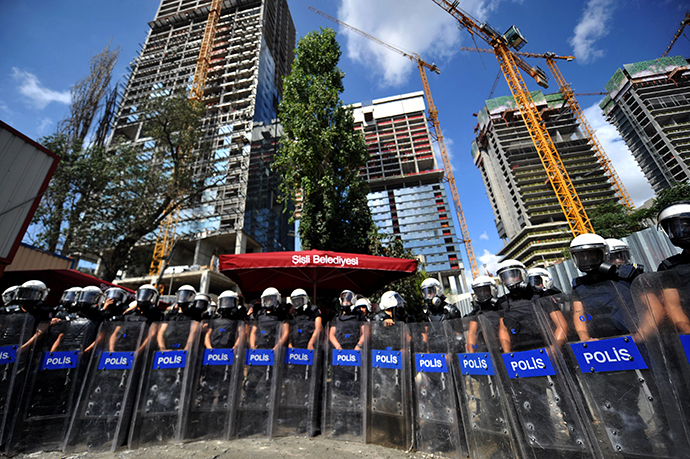 But tensions are running high in Turkey, which has the third highest rate of deadly accidents in the workplace in the world. Saturday's incident comes just a few months after a mining accident in which 301 miners died in Soma in May, in Turkey's worst ever industrial tragedy.
You can share this story on social media: