Protests flare as Israel rolls out tender to construct 283 W. Bank homes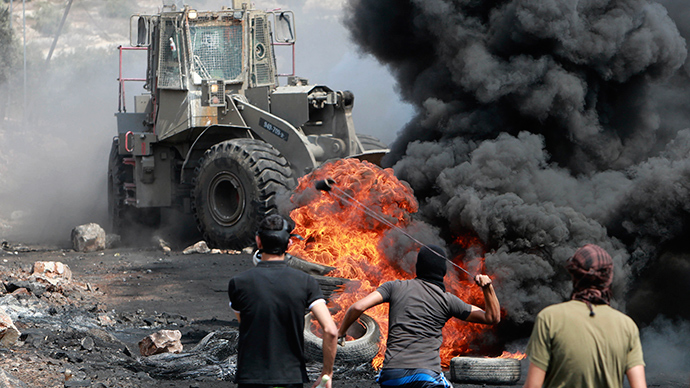 Tenders for new Israeli West Bank settlements have been published mere days after the nation announced a land grab of some 400 hectares (988 acres) in the south of the territory. The news prompted violent protests across villages in the region.
The tenders were announced on Thursday, in documents published on the Israel Land Authority's website. They outlined intentions to expand the Elkana settlement, south of Nablus, in the West Bank's North West - 283 new homes are to be built.
In January, some 5,000 settler homes were approved across east Jerusalem and some areas of the West Bank – Elkana was among the areas included in the plans.
Protests subsequently broke out across the region. Demonstrators hurled stones at Israeli security forces in the city of Nablus, in the north of the West Bank. Pictures show tear gas and pepper spray being deployed, while video footage shows Palestinians planting olive trees, waving Palestinian flags and chanting.
The move comes hard on the heels of a land-grab that was condemned by international bodies, including the UN. On Sunday, Israel announced controversial plans to seize the 400 hectares of land in the south between Bethlehem and Hebron.
One Israeli NGO termed the move to be one "unprecedented in scope" the like of which has not been seen since the 1980s.
"This decision, which leads to a further deterioration of the situation, must be blocked," Nabil Abu Rudeina, a spokesman for Palestinian President Mahmoud Abbas said in a statement to Bloomberg.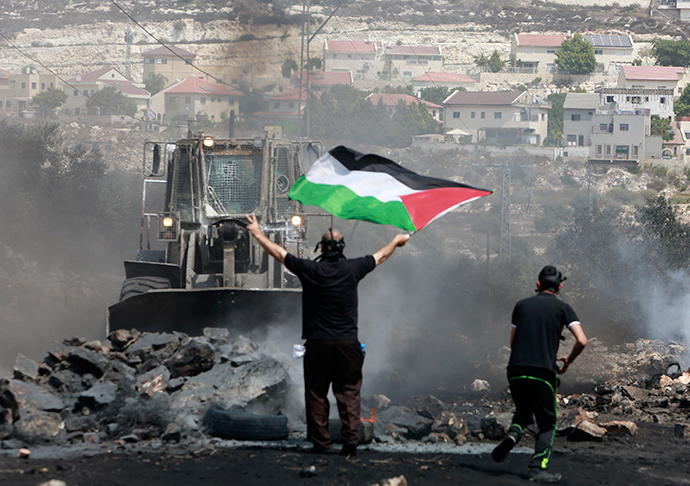 UN General Secretary Ban Ki-moon also expressed alarm at the move.
"The seizure of such a large swathe of land risks paving the way for further settlement activity, which as the United Nations has reiterated on many occasions is illegal under international law and runs totally counter to the pursuit of a two-state solution," a spokesperson stated shortly after the news came to light.
Last month, Israel and Palestine tentatively signed a ceasefire agreement which drew a two-month conflict to a close. Some 2,200 people were killed – the majority of whom were Palestinian civilians.
Nabil Abu Rdainah, a spokesman for Palestinian President Mahmoud Abbas, urged Israel to cancel the appropriation.
"The decision will lead to more instability. This will only inflame the situation after the war in Gaza," he said.