#FreeAndrew on front page: German Junge Welt joins campaign to free Russian journalist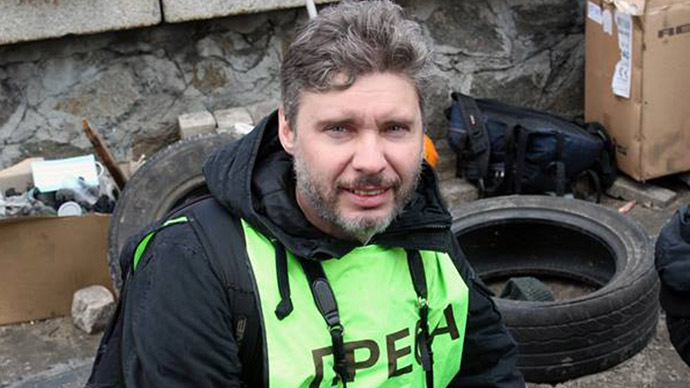 German newspaper Junge Welt has declared it joins the international campaign to free the Russian journalist Andrey Stenin, who has been missing in Ukraine since August 5.
"Andrey Stenin was working in hot spots, in Donetsk, Slavyansk and Mariupol, and many other cities where the Ukrainian army and the people's militia are fighting. His pictures show what it's like when Kiev troops attack the population of their country with artillery shells," the newspaper said.
"There are frightened children and desperate old men, looking for protection from the bombs in their basements. There are fighters who look with horror at the field of debris where the Boeing 777 crashed. And young soldiers in their tanks on their way into battle with their own countrymen," Junge Welt said, describing some of Andrey Stenin's photos.
Also, the newspaper suggests a theory over what happened to the journalist after his disappearance: that he was captured and detained by Ukrainian intelligence – something confirmed two weeks ago by Anton Gerashchenko, adviser to the Ukrainian Interior Minister. A day later, however, the advisor denied it on Ukrainian TV, calling Stenin "an accomplice in the crime of terrorists."
Junge Welt is a German daily, describing itself as left and Marxist.
There is no official confirmation of what happened to the journalist, and Ukrainian intelligence agencies have frequently denied detaining Stenin. Rallies in his support have been taking place all over the world, with the international community outraged over the Kiev's lack of timely response to the matter.
Meanwhile, two freed Crimeanjournalists, Evgeniya Koroleva and Maksim Vasilenko, have stated that they tried to find out the fate of Stenin while they were in captivity of the Right Sector ultranationalist group. The militants said that they weren't complicit in Stenin's disappearance.
"We asked them about Stenin's fate. However, according to their words, they only found out about his disappearance from the Internet and have nothing to do with it," the journalists said when arriving in Sevastopol, as quoted by RIA-Novosti news agency.
On Tuesday, the Moscow Photographers' Union staged a rally in front of the Ukrainian Embassy in the Russian capital.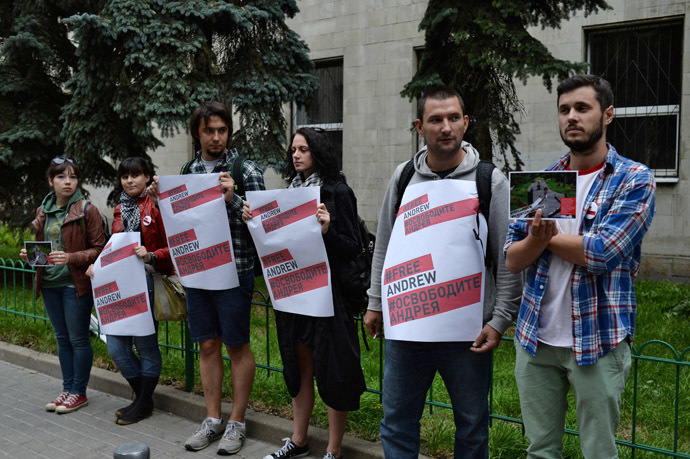 Similar rallies took place in Serbia, several Russian cities and a few cities in Argentina, including Buenos Aires. One of the most renowned Mexican journalists' clubs also spoke out in Stenin's support.
#freeAndrew Serbian anti-fascists urge release of Rossiya Segodnya photographer http://t.co/HNhsGBcvrDpic.twitter.com/JVgpV6Qnh5

— RIA Novosti (@ria_novosti) August 22, 2014