Two Crimean journalists set free by Ukraine's Right Sector - colleague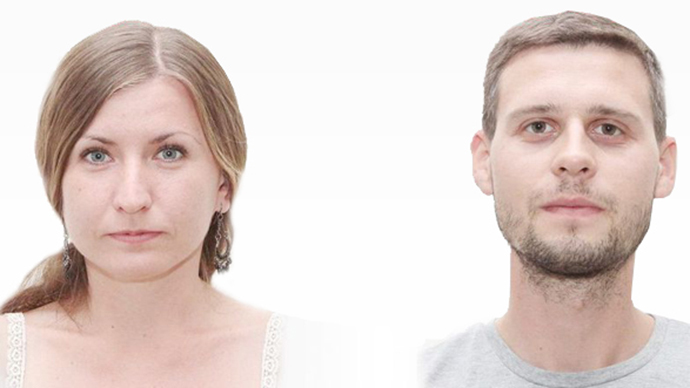 Two Crimean journalists, including a photo journalist who has worked with AFP, have been released by Right Sector paramilitaries near Zaporozhye in eastern Ukraine, two days after they were detained. The news was disclosed to ITAR-TASS by their editor.
Maria Volkonskaya, who edits the Russian-language Crimea Telegraph, where the pair are on the payroll, said that she managed to contact the phone of reporter Evgeniya Korolyova. Evgeniya told her that she had just been set free. Together with photographer Maksim Vasilenko the two are planning to return home by train immediately.
Conflicting information about whether the two had been freed had been circulating throughout Tuesday.
On Sunday, Korolyova and Vasilenko had been returning on a bus from the war zone near Donetsk, which is besieged by government forces, when a patrol made them disembark before taking them prisoner.
The Crimean Telegraph received a phone call from the detainees on Sunday night.
"Evgeniya was allowed one phone call, but it seemed that there were people watching her every word as she spoke, so she couldn't say exactly where she was arrested. Asked if her life was in danger, she denied it, but specified that she was detained as a journalist, not an ordinary citizen," wrote the daily.
The newspaper said that the pair were not on an editorial assignment, while Russia's Rossiya Segodnya news agency (formerly RIA Novosti) and AFP's bureau in Moscow confirmed that Vasylenko had been working for them as a freelance photographer.
Margarita Simonyan, RT's editor-in-chief and head of Rossiya Segodnya, had called for the immediate release of the journalists held by Kiev.
"We demand the prompt release of the detained Russian journalists, including our freelance photojournalist, who performed his professional duty," Simonyan said. "Up till now the authorities of that country are silent about the fate of our photojournalist Andrey Stenin."
Human Rights Watch had also called for the immediate release of Korolyova and Vasilenko.
"Human Rights Watch is extremely concerned about the welfare and safety of Korolyova and Vasilenko," Rachel Denber, Deputy Director of the Europe and Central Asia Division of HRW told RIA. "Before there were numerous reports of journalists kidnapped or militias DNR and LC, or the Ukrainian authorities. Now, according to media reports it is the Right Sector. If this is true, then it can only be regarded as kidnapping, because the Right Sector has no legal authority to detain people. If they are still holding Korolyova and Vasilenko, they should release them immediately."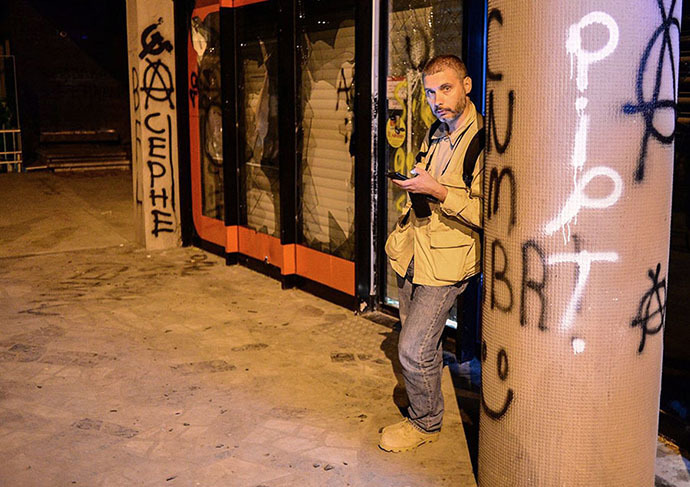 Ultra-nationalist Right Sector, which played a key role in the Maidan protests that deposed former President Viktor Yanukovich, has been operating several units of volunteers to fight against anti-Kiev militants in the east of the country.
The movement was accused of being behind the abduction of RIA photojournalist Andrey Stenin, who has been missing since disappearing in eastern Ukraine three weeks ago. Right Sector has denied responsibility.
The Organization for Security and Co-operation in Europe (OSCE) has criticized the actions of both sides during the conflict, which has resulted in the abductions and illegal detention of dozens of journalists, and the deaths of at least four.
"Violence against journalists has a chilling effect on the whole society and cannot be tolerated. I call on the Ukrainian authorities to swiftly and thoroughly investigate these attacks and to do their utmost to ensure journalists' safety," OSCE Representative for Freedom of the Media Dunja Mijatovic said in a statement last week.
There have been a number of attacks on members of the press, including lethal ones in Ukraine.
In the line of fire: Journalists killed and abducted in Eastern Ukraine
Igor Kornelyuk and Anton Voloshin, Rossiya TV channel employees who were killed on June 17 in a mortar shelling of their position. Later that month a cameraman from Russia's Channel One television, Anatoly Klyan, was killed by government forces in the eastern city of Donetsk. In May, Kiev's military assault of the East resulted in the tragic loss of life of Italian journalist Andrea Rocchelli, who was hit along with his interpreter, Andrey Mironov, by Kiev mortar fire near the village of Andreevka.
Harassment of journalist in Ukraine has been widely condemned by the international community and Moscow. Yet attacks on the press have continued, many of whom have been abducted, tortured and released after the intercession of international community and social media campaigns.