'White Australia' scandal: Outrage over anti-Semitic leaflets distributed in Sydney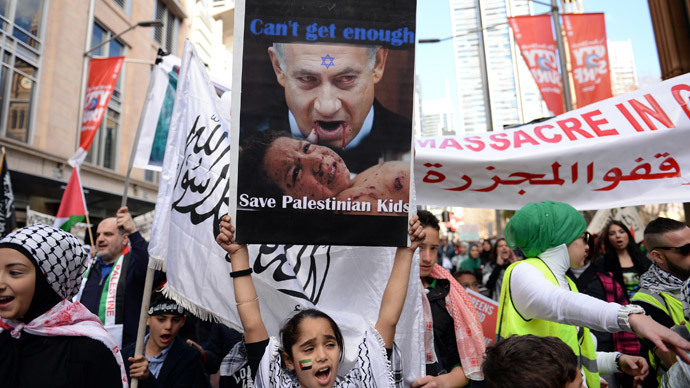 The residents of a Sydney suburb were shocked after they discovered anti-Semitic leaflets that accused Jews of "pumping anti-European values" and called for "white Australia" to wake up. The country's authorities slammed the incident.
The flyers have been distributed in Bondi and Double Bay households, according to Algemeiner Journal, a New York-based newspaper, covering American and international Jewish and Israel-related news.
The residents of a 40,000-strong Jewish community found the offensive pamphlets in their mail boxes Monday morning.
"The Jews own all Hollywood studios and 97 percent of US newspapers and media… They pump anti-European values, race mixing, drug abuse, everything that is harmful to our young people and they wouldn't have it do any other way," said the flyer, adding: "Jews have been kicked out of countries 109 times through history."
The flyer called for "white Australia" to wake up. The flyers also included an invitation for people to join "Squadron 88," a New South Wales-based group, and a link to Stormfront.org – a renowned neo-Nazi internet forum. The older version of it was one of the internet's first major racial hate site.
This is the Squadron 88 anti-Semitic fliers Bondi residents received pic.twitter.com/ccyrv480yM

— Tracy Shoshan (@TracyShosh) August 26, 2014
Abraham Blasenstein, a Jewish resident of Bondi who received the offensive pamphlet, told the Algemeiner that he was "disgusted."
"It is not a pleasant thought that there are some people that would like to do the worst to you for no reason other than their cruel character."
He added that the incident is "a part of an increase in anti-Semitism that such low people as the ones who issued these flyers feel comfortable coming out of the woodwork."
"It was the smallest touch of what it must have felt like for Jews in Europe before WWII. There, there was no hope and no support, at least now in Australia it is reasonable to believe that most decent people will find this type of leaflet appalling."
Malcolm Turnbull, Australian Minister for Communications, condemned the incident, saying that the Australian authorities "should have zero tolerance for racism and racial hatred."
"Racism and race hatred is a threat to our nation and its security. It must be opposed, called out and condemned wherever it is found," he wrote on his official website.
He added that the leaflets "seek to undermine the security and the harmony of Australia and hence of all Australians."
READ MORE: 'They wanted to cut our throats': Australia school bus comes under anti-Semitic attack
We should have zero tolerance for racism. Racist anti-semitic leaflets in Bondi condemned. http://t.co/6mykzRbdpE

— Malcolm Turnbull (@TurnbullMalcolm) August 26, 2014
The incident happened two weeks after another anti-Semitic case when six drunken youths shouting Nazi slogans stormed a school bus with at least 30 Jewish children as young as five in Sydney. The youngsters threatened to cut the younger children's throats and murder everyone on board.
One of the mothers, Isabelle Stanton, whose daughter was on the bus, said she was shocked that anti-Semitism, which is on the rise in Europe, has found its way to Australia.
"I never expected something like to this happen in Australia and in Sydney. I expect it in Belgium where I'm from and where there have been anti-Semitic attacks," she said.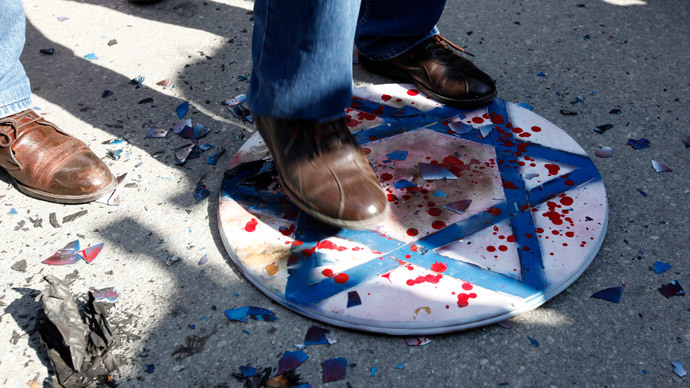 The incident was slammed by the New South Wales Jewish Board of Deputies.
"We are deeply disturbed by this incident and are working with police and the state government to ensure that proper and adequate safety measures are put in place," said Vic Aldedeff, CEO of the Board of Deputies.
Anti-Semitism in Australia is relatively rare. However, the country has not escaped extremists from the far right who are using the conflict between Hamas and Israel to stoke up ethnic and religious hatred.
You can share this story on social media: