ISIS killed 500 Yazidis, buried some alive incl women and children - Iraq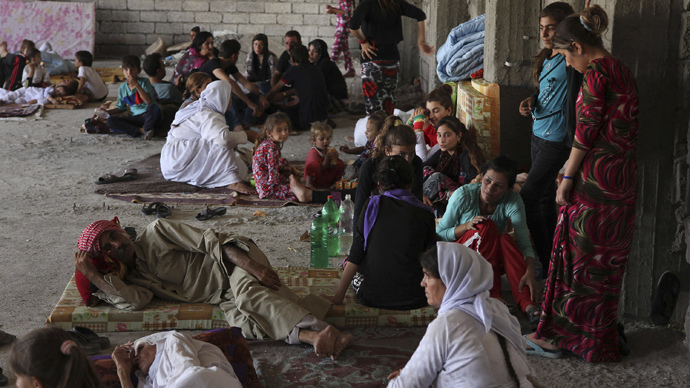 Extremists from the Islamic State have killed at least 500 people, including women and children, Iraqi officials said. Some of the victims were buried alive.
The killings reported by Iraqi Human Rights Minister Mohammed Shia al-Sudani to Reuters add to a long list of atrocities reportedly committed by the radical group in Iraq and neighboring Syria, where it wants to create a caliphate.
"We have striking evidence obtained from Yazidis fleeing [their ancient home city of] Sinjar and some who escaped death, and also crime scene images that show indisputably that the gangs of the Islamic State have executed at least 500 Yazidis after seizing Sinjar," Sudani said.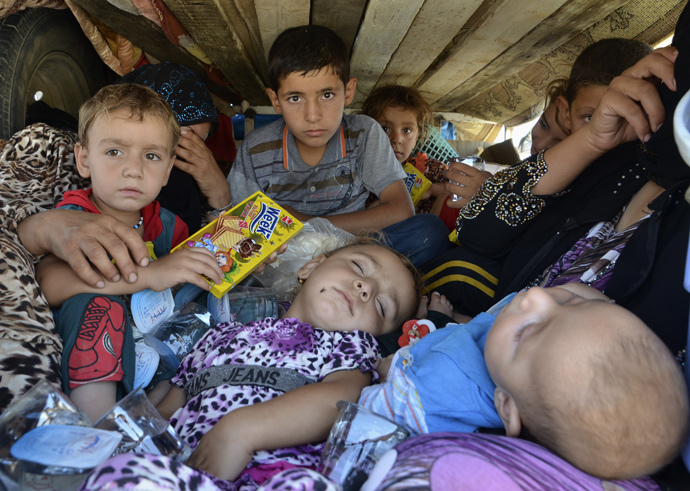 "Some of the victims, including women and children were buried alive in scattered mass graves in and around Sinjar," he added. Some 300 women were kidnapped as slaves, he said.
Hundreds of Yazidi minority women taken captive by ISIS in Iraq
Yazidis are one of many Iraqi minorities persecuted by the Islamic State, which adheres to a fundamentalist branch of Sunni Islam. The militants offer people living in territories they control to either convert to their faith or face death.
At least 300 Yazidi families in the villages of Koja, Hatimiya, and Qaboshi, which were surrounded by the Islamists, are being forced into converting, witnesses reported on Saturday.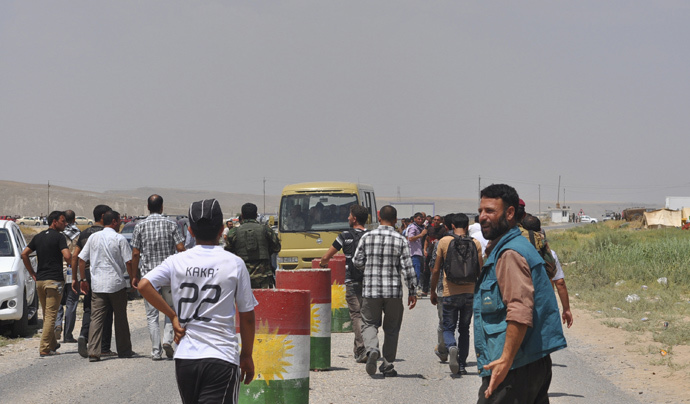 The threat posed by the militant offensive sent an estimated 130,000 of Iraqis, many of them Yazidis, fleeing for their lives. They are seeking refuge in Iraqi Kurdistan, where Kurd militias have been battling with the Islamic State for weeks.
According to UN reports, at least 40,000 Yazidis have been stranded in several locations on Mount Sinjar in north of Iraq, where food and water are scarce.
Over 30,000 Iraqis trapped in mountains as IS threatens to kill them
The refugees rely on airdrops for survival and the hardship has already claimed dozens of lives, especial of children.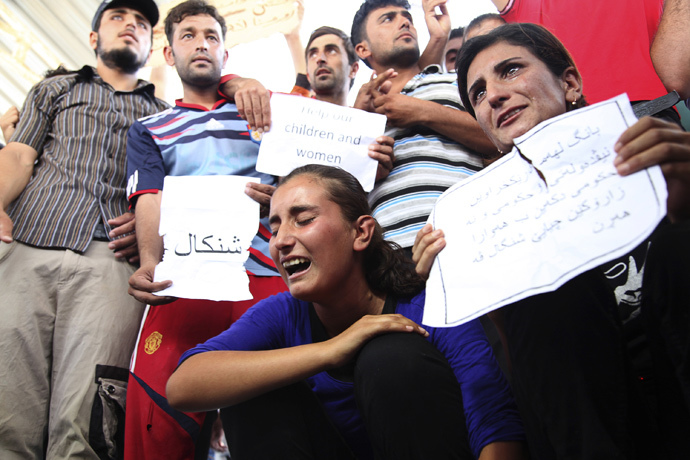 You can share this story on social media: