Hundreds of Yazidi minority women taken captive by ISIS in Iraq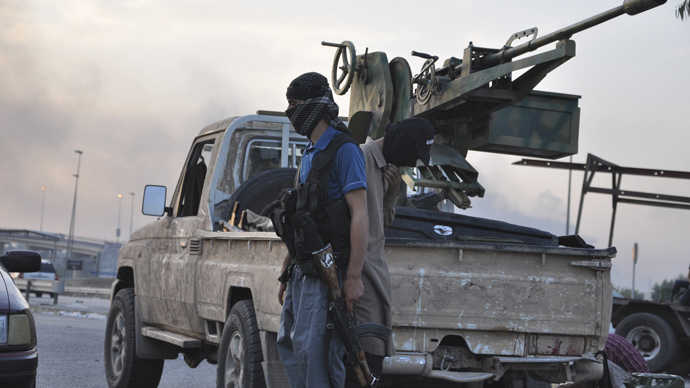 Hundreds of Yazidi sect women have been captured by militants from the Islamic State group, formerly known as ISIS, according to media reports citing Iraqi officials.
READ MORE: Two US fighter jets strike ISIS artillery in Iraq's Kurdistan
Kamil Amin, a spokesman from Iraq's Human Rights Ministry, says hundreds of women from the Yazidi religious minority have been taken captive. He said that the women are under 35 years old and are being held at a school in Mosul, Iraq's second largest city, which is now under IS control.
The ministry learned of the situation from the victims' families, AP reports.
It comes after the US carried out limited airstrikes against Islamic State (IS) artillery, which had been targeting the Kurdish capital Erbil. An end date for the strikes has not yet been established, the White House said in statement on Friday.
Some 50,000 residents of the Yazidi community have been forced to flee their homes in northern Iraq, and their capital Sinjar is now under the control Islamic State Sunni jihadists.
Waiting for US air strikes at the frontline. #IS#ISIS#Iraqpic.twitter.com/uZUReZLFkf

— Bram Janssen (@BramJanssen) August 8, 2014
Up to 40,000 are stuck up Mt. Sinjar, where they are surrounded by IS fighters who have threatened them with death. Many women and children, as well as the sick and elderly, have already died on the mountain from hunger and dehydration, although the US dropped some food supplies earlier on Friday.
The president of the autonomous Kurdistan region, Fuad Hussein, confirmed on Friday that IS militants now have control of the Mosul dam, the biggest in Iraq, which may give them the ability to cut off vital water and electricity supplies.
Lining up to go to battle in Sinjar. #rebels#syria#ISpic.twitter.com/MHxRLliZmc

— Bram Janssen (@BramJanssen) August 6, 2014
The two-month-old Islamic State offensive has left 150 Kurdish Peshmerga fighters dead and around 500 others wounded, the chief of staff to the Kurdish Presidency said on Friday.
Kurdish media also reported that Peshmerga forces have rescued 11,000 of the Yazidis trapped in the mountains.
You can share this story on social media: