AIDS epidemic may be over by 2030 – UN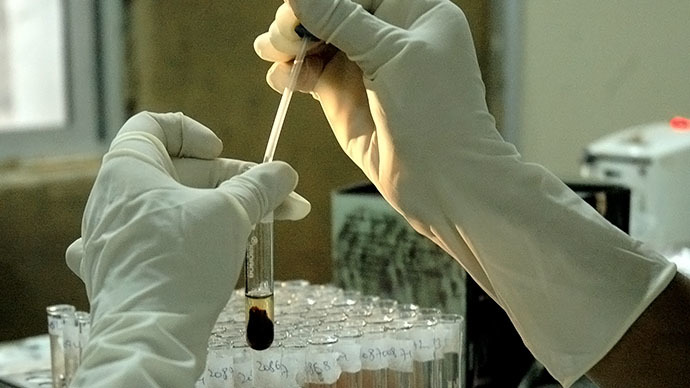 The AIDS epidemic may have ended by 2030 "in every region, in every country", says a new UN report, adding that new HIV infections and AIDS-related diseases are now decreasing worldwide.
Deaths related to AIDS have fallen by at least 35 percent since the peak year of 2005, when the highest number of deaths from HIV was recorded.
"The AIDS epidemic devastated families, communities and had a major impact on countries where the epidemic took hold. But over the last 15 years, there has been remarkable progress and we have moved from despair to hope," said Michel Sidibe, the Executive Director of UNAIDS, presenting a newly-released Gap report.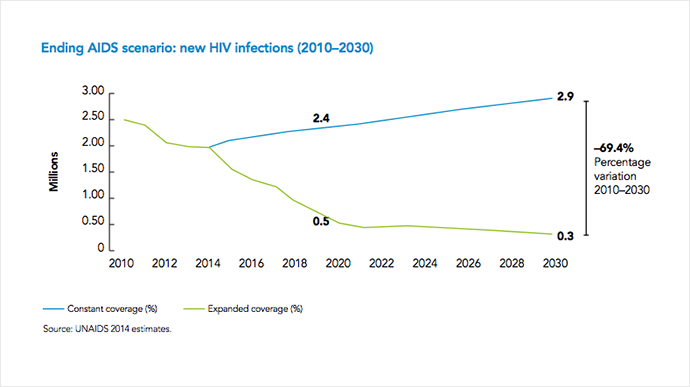 According to Sidibe, the infection "can be ended in every region, every country, in every location, in every population and every community."
The world would prevent 18 million new HIV infections and 11.2 million AIDS-related deaths between 2013 and 2030 if the deadly virus is beaten by 2030, according to the study.
"If we accelerate all HIV scale-up by 2020, we will be on track to end the epidemic by 2030," said Sidibe. "If not, we risk significantly increasing the time it would take—adding a decade, if not more."
The study highlights the increase in access to ART (antiretroviral therapy), the management of HIV/AIDS which includes the use of multiple antiretroviral drugs in an attempt to control the infection. In 2013, an additional 2.3 million people gained access to the life-saving medicines, which brought the global number of people accessing ART to nearly 13 million by the end of 2013.
"It is easy to forget where we were 30 years ago - overcrowded AIDS wards, little funding for and even less understanding of HIV," Sidibe told AFP.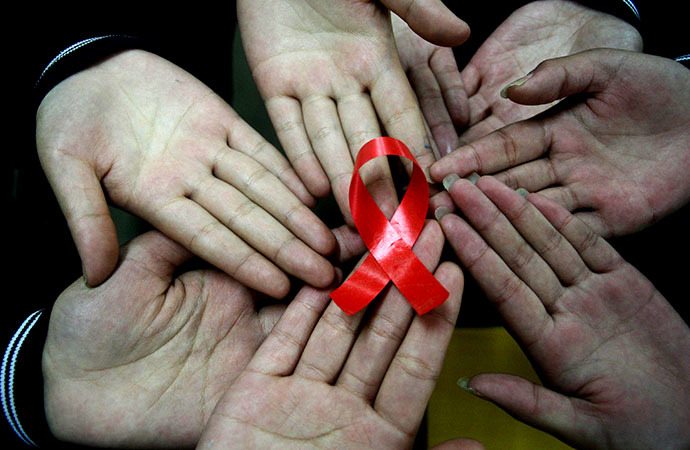 Also the numbers of people affected by new HIV viruses are continuing to decline in many parts of the world.
"There were 2.1 million new HIV infections in 2013—a decline of 38 percent from 2001, when there were 3.4 million new infections."
According to the report, the scientists are "one step closer" to eliminating new HIV infections among children. The progress is dubbed "dramatic" by the authors of the report, which says that for the first time the total number of children newly-infected dropped below 200,000 in the 21 priority countries under the Global Plan towards the elimination of new HIV infections among children and keeping their mothers alive.
Second baby born with HIV cured, five additional remission cases may exist
"In 2013, 240 000 children were newly-infected with HIV. This is 58 percent lower than in 2002, the year with the highest number, when 580 000 children became newly infected with HIV."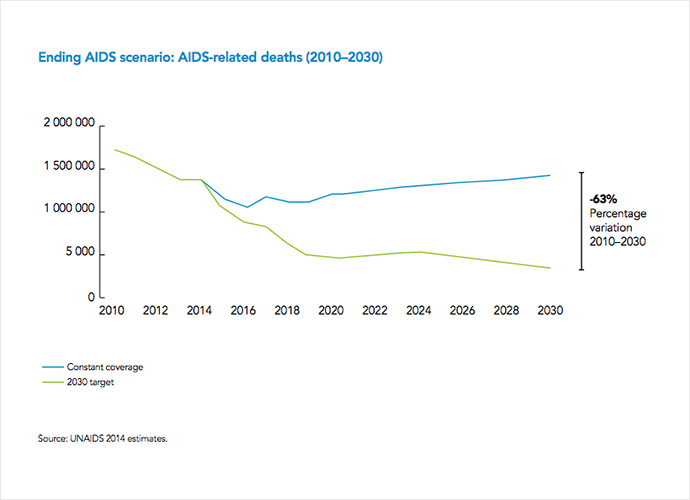 The document, adds that there fewer deaths recorded from AIDS worldwide than earlier.
"In 2013 there were 1.5 million AIDS-related deaths. AIDS-related deaths have fallen by 35 percent since 2005, when the highest number of deaths was recorded."
The report reveals that just 15 countries account for more than 75 percent of the 2.1 million new HIV infections that occurred in 2013.
"There will be no ending AIDS without putting people first, without ensuring that people living with and affected by the epidemic are part of a new movement," said Sidibe. "Without a people-centered approach, we will not go far in the post-2015 era."
New @UNAIDS report shows that 19M of the 35M ppl living w/ #HIV globally do not know they have the virus #GapReporthttp://t.co/asXN0JXyRt

— UNAIDS (@UNAIDS) July 16, 2014
However, the study also showed disturbing numbers: 19 million of the 35 million people living with HIV today do not know that they have the virus
The progress is also hindered by the lack of data on people most affected by HIV, widespread stigma and lack of investment. It confirms that countries that ignore discrimination and condone inequalities will face serious public health and financial consequences of inaction.
"Whether you live or die should not depend on access to an HIV test," Sidibe noted. "Smarter scale-up is needed to close the gap between people who know their HIV status and people who don't, people who can get services and people who can't and people who are protected and people who are punished."
You can share this story on social media: