Cured? HIV baby 'in long-term remission' after early, powerful treatment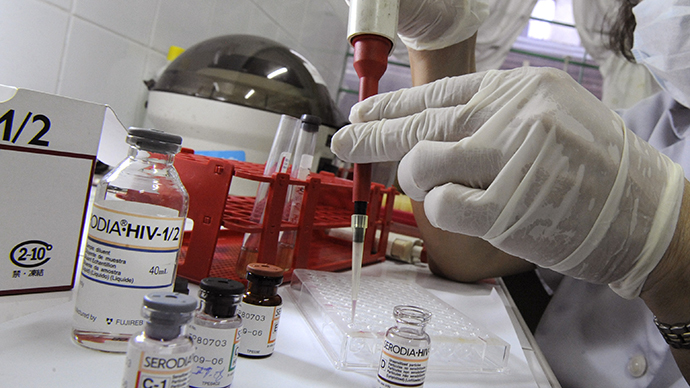 An infant girl who was treated for HIV right after being born in Mississippi still shows no sign of infection at the age of three. US researchers say her healthy reaction to treatment is no fluke, and they say she is in "sustained remission."
Some outside experts not familiar with her case had queried whether she was infected at all.
But doctors say the newborn girl did indeed test positive for HIV after birth. The child's mother, who along with her child had not been identified in line with health privacy laws, also tested positive. She  didn't know she was infected with the virus when pregnant, so her baby did not receive any prenatal treatment for the virus. The high level of the virus found in her blood when the girl was born suggested that she had been infected while in the womb.
Doctors considered the baby to be at such a high risk that they started her on three powerful medicines 30 hours after birth, rather than waiting for a test to confirm infection, as is usually done.
The baby also tested positive for the immunodeficiency virus at 19 days of age, which further supports the perspective of the US researchers studying her case that "she was truly infected."
The child was given antiretroviral drugs for the first 15-18 months of her life, but after that her mother stopped giving her the treatment and did not bring her back for a follow up until she was 23 months old, telling doctors she hadn't given her the drugs for about 6 months.
When the child reached the age of 30 months there were still no signs of HIV antibodies.
"The big question, of course, is, 'Is the child cured of HIV infection? The best answer at the moment is a definitive maybe," Scott Hammer, a leading HIV scientist at Colombia University's Medical Center, wrote in an editorial in the New England Journal of Medicine on Wednesday.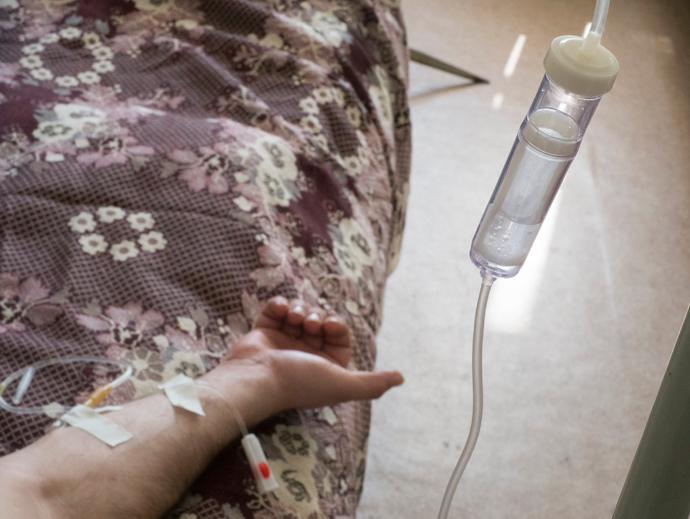 However, Hammer cautioned that longer-term follow-up with the child was needed. Warning that her case may be "unique," he said that her case would lead to more vigorous studies.
The US government is sponsoring an international study that will begin in January and will test early treatment in babies born with HIV to see if the results in this case can be reproduced. 
"Our findings suggest that this child's remission is not a mere fluke but the likely result of aggressive and very early therapy that may have prevented the virus from taking a hold in the child's immune cells," said Deborah Persaud, a virologist and pediatric HIV expert at the John Hopkins University, on Wednesday, it was reported by AFP.
"This happened almost by accident. It wasn't that the doctor's said, 'Let's stop therapy,'" Anthony Fauci, director of the National Institute for Allergy and Infectious Diseases, told AFP, adding: "This is not recommended for home use."
A very few HIV-infected adults have been cured of HIV through early treatment of powerful doses of antiretroviral drugs. Timothy Brown, also known as "the Berlin Patient," was given a bone marrow transplant for his leukemia, which also wiped out his HIV.
But the disease is still deemed incurable, which infects 34 million globally and kills 1.8 million people each year.

However, a separate study released Thursday may cloud hopes of finding a cure as the virus can lay dormant in body cells and tissue for many months and years. 
The study based on three years of lab experiments show the disease can make a swift comeback and can lead to full blown AIDS if an infected person stops taking the antiretroviral drugs. 
The researchers point out that there are 213 known proviruses, or remnants of HIV that linger in cells and tissues even when HIV is undetectable in the blood.  
The research showed that 25 of these 12% of the total, could reactivate themselves and replicate their genetic material in other cells. 
"Our study results certainly show that finding a cure for HIV disease is going to be much harder than we had thought and hoped for," Siliciano said.

You can share this story on social media: