'Discrimination': French court overturns ban on wearing hijab on the beach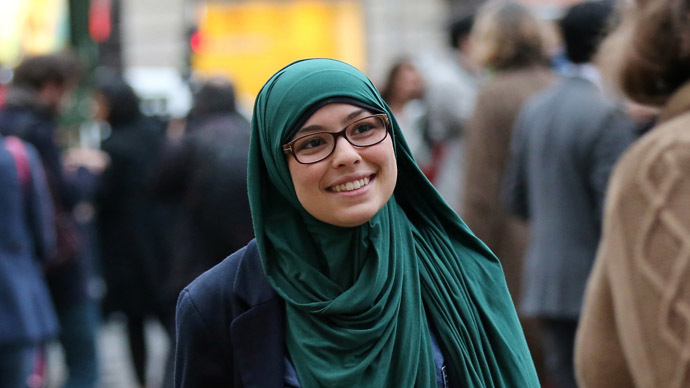 A French court has suspended a by-law banning wearing religious symbols on a public beach in a Paris suburb. The local mayor maintains the legislation protects the secular community and had previously banned two women from the beach for wearing hijabs.
The Versailles Administrative Court has temporarily reversed the ban in the suburb of Wissous after plaintiffs alleged the by-law "violates the principals of the Republic" and amounts to "religious discrimination" reports AFP. The court will now decide whether to overturn the legislation for good.

The by-law was challenged after the mayor of Wissous refused two women wearing hijabs entry onto a temporary beach. Mayor Richard Trinquier, of the right-wing UMP party, claimed that he was protecting France's commitment to secularism by barring the two women from the public space.
"We wanted to affirm our commitment to secularism to promote community harmony," said Trinquer. He said the legislation was inspired by a 2004 law that made it illegal to wear religious garments or symbols in state schools. According to Trinquer Wissous, the beach should also be subject to the law because it is "an establishment that receives the public" and not "a public place."

However, rights group, the Collective Against Islamophobia in France (CCIF), beg to differ.

They argue that Trinquer's interpretation of the 2004 legislation shows a misunderstanding of the law. The CCIF lodged an appeal with the court on Friday describing the situation as "unacceptable."

"Have we gone back to the time of the apartheid? Where only certain people are allowed access to certain places and services," said the CCIF in a statement.

Their lawyer Guezguez told the hearing on Saturday that the mayor had confused the total eradication of religious expression with secularism.

"In the past, veiled women went to Wissous beach without the least problem…. I do not see how life is improved by excluding one part of the population," he said.

In 2010, the French government introduced a law banning anyone from covering their face in a public place. The legislation was criticized as purposely targeting Muslim women who wear the traditional burqa – a garment that covers the entire body.

In spite of criticism the European Court of Human Rights upheld the French government's ban, supporting their argument that it contributed to a more cohesive society.